Hi everyone!
Just a quick post here as I eat my breakfast as a break from packing!!
I had a lovely breakfast this morning…
Toasted Seseme seed Ekiezel bread with strawberry jam and Mara Natha's Raw Almond butter oozing off the toast :D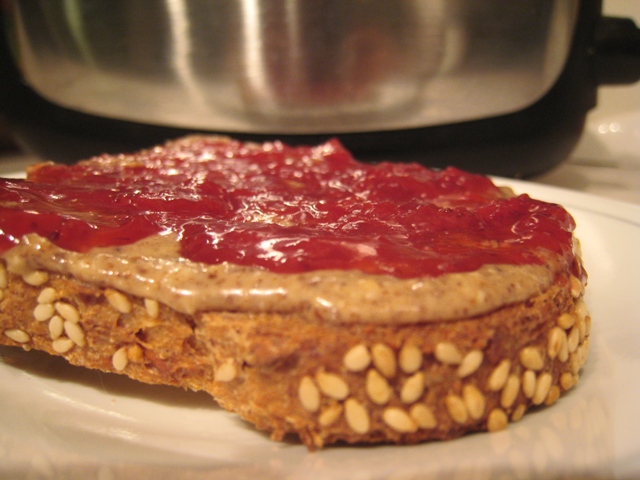 Nature's Path Spelt Cereal and Almond Milk….
And another Larabar…this time Cashew Cookie!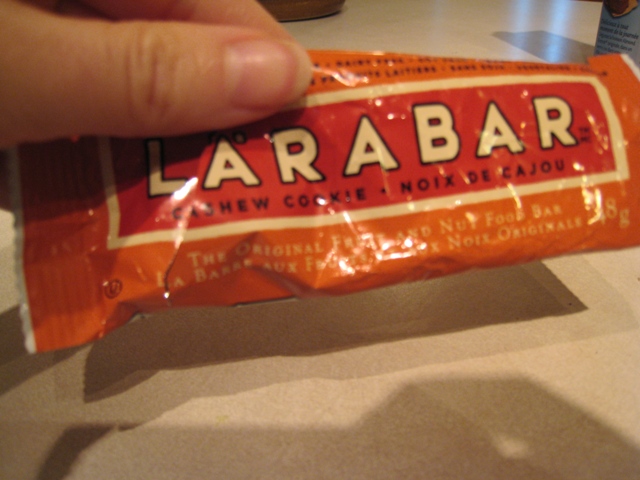 This bar was spectacular and has only TWO ingredeints: Cashews and dates! :o It was delicious.
Sorry for the short post but Eric is calling me to come pack more stuff! haha. :D
Have a great Saturday and I will update after the move!!
A man can succeed at almost anything for which he has unlimited enthusiasm.
~Charles M. Schwab