So where did we leave off…. :D
My Road to Health: Part IV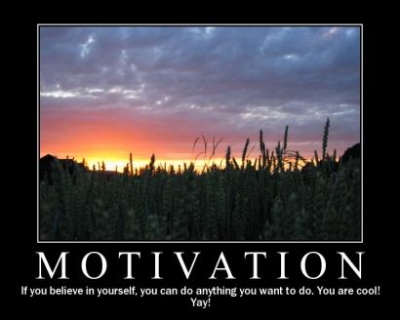 3. Focus on the Big Picture
For many years, I thought that to lose weight one had to focus on numbers. The Scale number. The Calorie number. The Fat number. The Clothing Size number. Focusing on these numbers, over time, made me a wee bit crazy. Not straight jacket crazy, but just about. I used to think that if I had rigid control over these numbers, I would achieve my desired weight. Sure, it makes sense. I mean, when it comes down to it, calories in vs. calories out will bring you to a certain weight.
But what I have learned along my journey to health is this: You can focus on numbers until you are blue in the face, but you will miss the big picture of what living a healthy lifestyle really is.
For years, my focus was so acute and narrow-minded that I was cheating myself out of knowing what achieving health really is. My thoughts were reduced to simplistic number crunching, missing the many ways that I could expand my mind and achieve health.
Now don't get me wrong, I do believe that in order to lead a healthy lifestyle you should educate yourself about nutrition and fitness. I took several courses in University on Nutrition, and the knowledge that I gained from those courses was tremendous. Learning in depth about Micronutrients (vitamins, minerals, etc) and Macronutrients (Fats, Protein, Amino Acids, Water, Carbohydrates, etc) was not just fascinating, but extremely helpful in planning a healthy diet.
As I began to lose weight that I gained in university, I realized that despite achieving a healthy weight, I still did not feel like I had achieved health. My mind was still focused on those numbers, and because of this I was missing out on opportunities to grow. I was failing to see the Big Picture in terms of my health. The happiness that comes with trusting your body and taking care of all aspects of your mind, body, and soul.
Here are some helpful tips that I have learned along the way:
1. Trust Yourself. While it is beneficial to educate yourself about calories, nutrition, and portion-sizes, I don't believe that it is beneficial (in my experience) to continue the strict process of calorie counting for life. Over the years, I learned what proper serving sizes looked like and I was able to break away from calorie counting. I learned to trust myself. It was a scary thing, to abandon it all, but it got easier over time. I now listen to my body, my hunger cues, and how I am feeling. It is amazing the things you can think about and learn when you are not focused on those numbers. Those damn numbers. Oh, and I also ditched the scale.
Yup.
Pardon my french, but that (often inaccurate) hunk of crap can stay dust-covered under the sink for all I care.
2. Find out what you are interested in, and explore it. I have always had a passion for health and fitness, and once I started to focus on expanding my knowledge base, I became extremely interested in reading: books, research articles, news stories, magazine articles. Not all of them are good, but they all teach me something. I have learned to be critical about what I read and to challenge what information is being presented. My advice is to find out what you are interested in and explore it, learn more. Knowledge is power. I have read many of Dr. Oz's books, books on the psychology of the brain, books on Natural living, Cancer stories, and others. Each book opens my mind in new ways and excites me to see health in a different light. My favourite books are all here in my store.
3. Short term goals are good, but long term goals are better. I focused too much on short-term goals. I want to look good for this Birthday party, my vacation, etc. We've all done it, and to be quite honest there is nothing wrong with a little short term motivation. The problem that arises is when you only see short term goals. I have to shake my head when I see magazine covers enticing women to 'shed 10 pounds by the holidays' or 'drop 10 dress sizes by Friday'. How does a crash diet fit into your goals for a healthy life? It simply doesn't. At least not in my books. I am not trying to sound pretentious here because I have been there. I have been the girl that trys to drop a few pounds for a special occasion. What I have learned is that when I started to set long-term goals (i.e., Where do I see my health in a year? 5 years? Where do I want to be?) I became less focused on the day-to-day aspects and instead realized that despite having the occasional bad days, I am still on an upward, positive incline toward health. We all have bad days, bad weeks. I most certainly do. But once I started seeing my health as a long-term commitment, I was no longer as devestated about those tough days.
Sure my pants may feel a bit tight after the holidays, but I know long term I am still sticking to my goals and am making my best efforts to continue to lead a healthy life style. I like goals. I recently set a long term goal of completing a half-marathon this May 2009. Does this scare me? Hell yes. I am worried that I can't do it, that my body isn't made for running, and that I will fail. But this same fear is what inspires me. It is the inspiration of the unknown.
Can I do it? Damnit, I probably can. And I will try.
Thinking about these long-term goals take my focus off the day-to-day worries.
~~~~~~~~~~~~~~~~~~~~~~~~~~~~~~~~~~~~~~~~~~~~~~~~~~~~~~~~~~~~~~~~~~~~~~~~~~~~~~~~~~~~~~
I would love to hear your own experiences!
Have you given up 'number crunching' and felt a better sense of overall health?
~~~~~~~~~~~~~~~~~~~~~~~~~~~~~~~~~~~~~~~~~~~~~~~~~~~~~~~~~~~~~~~~~~~~~~~~~~~~