Morning everyone!
I hope you are having a super fabulous, healthy, & rocking start to your day!
I had a lovely morning myself. I slept in until about 8:30am and had a big bowl of Nature's Path Spelt Cereal to start my day. While that settled, I puttered around the condo and checked my email.
My heart rate was 59 as I got ready for the gym…but it wasn't for long…!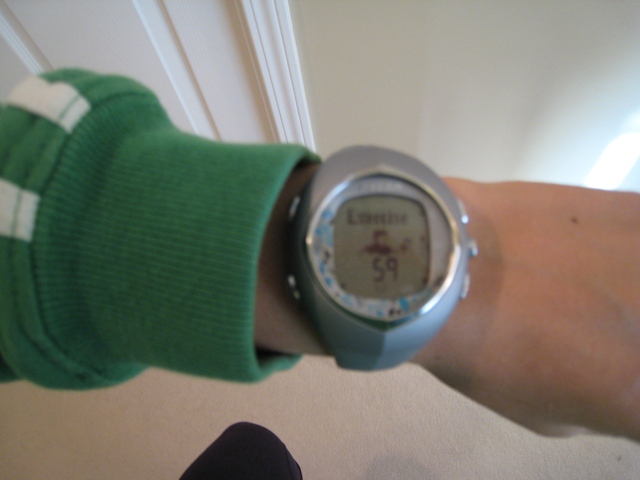 And I was off to the gym!
My workout was rockin':
4.0 mph walking warm up on treadmill, incline 15
running for 30 mins. @ incline 7, speeds 5.5mph -7.0 mph
4.0 mph cool down for a few mins.
Total treadmill duration: 35 mins.
3.4 miles
300 calories burned
Max heart rate: 203 bpm (!!!!!)
Average heart rate 161 bpm
15 mins. on the Elliptical (5 forward, 5 backward, 5 forward)
Varying inclines (7-14), resistance 6-10
24 flights of stairs (3 mins 30 secs.)
Calories burned: 140
Avg. Heart rate: 155 bmp
Total duration: 53:30 mins.
This workout rocked!!! I had new tunes blasting on my iPod and it felt amazing! I had a quick shower and a snack of cucumbers and dressing when I got out.
Still having problems with blisters on my right heel. I am going to look at the other pair of sneakers that I was debating getting at the sports store today. I may also return my HRM for one that logs distance.
I have an appointment with the podiatrist on Monday morning- yawhoo!! I hope I can get some orthotics made (my insurance covers it so it wouldn't cost me a thing)!
~~~~~~~~~~~~~~~~~~~~~~~~~~~~~~~~~~~~~~~~~~~~~~~~~~~~~~~~~~~~~~~~~~~~~~~~~~~~~~~~~~~~~
I made some delicious pumpkin-banana-bran-and-oatmeal muffins last night. These would make a great pre-workout snack!
I created this recipe myself and I was pretty impressed by it! :D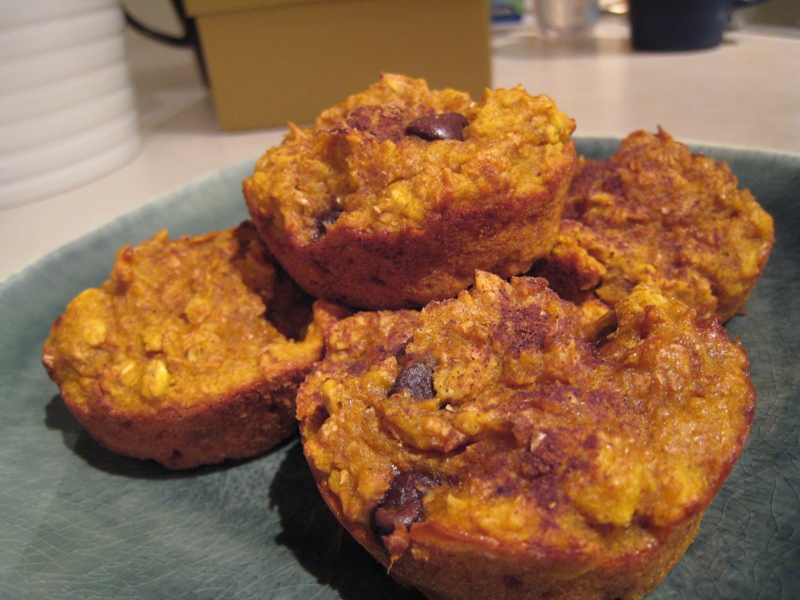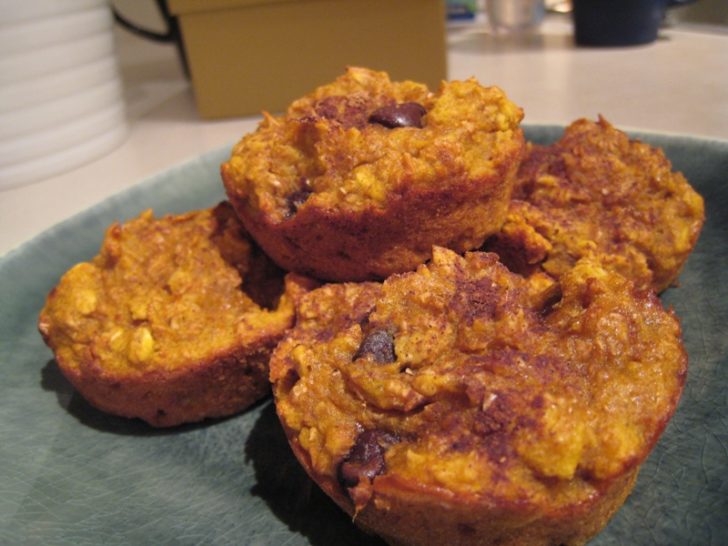 Recipe: Pumpkin Banana Bran & Oatmeal Muffins
By: Angela Liddon
A great pre-workout snack!
1 banana
1 cup pumpkin
1 brown egg
1/2 cup sugar
1/3 cup melted light butter
1 tsp. baking soda
1/2 cup oats
1/2 cup wheat bran
1/2 white flour
Cinnamon or pumpkin pie spice
Instructions
Smash banana and mix in pumpkin, sugar, and egg.
Mix in melted margarine or butter.
Mix dry ingredients in a separate bowl and then slowly add into wet mixture. Do not over mix.
Divide batter equally into 12 pre-greased or lined muffin tins.
Bake for 22 min. @ 350 Degrees.
Note. I added some dark chocolate chips into a few for Eric (he loves them!). These would be great with nuts too. I also sprinkled my spices on after I had already spooned the batter (because I forgot!), but normally I would mix it in with the dry ingredients. The condo smelled amazing!
Each muffin has only 105 calories and almost 3 grams of fibre!
~~~~~~~~~~~~~~~~~~~~~~~~~~~~~~~~~~~~~~~~~~~~~~~~~~~~~~~~~~~~~~~~~~~~~~~~~~~~
Here is a beautiful picture I took of Sketchie laying in the sun this morning! He's got the life I tell you!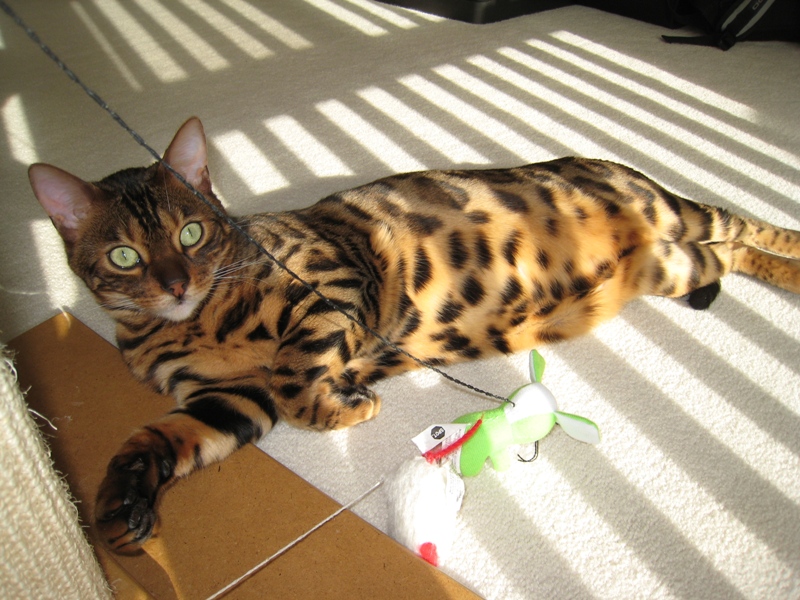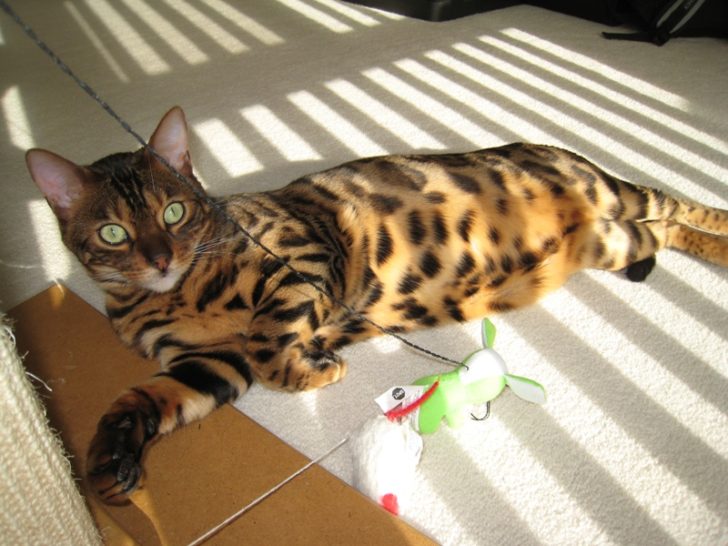 See you later for a poll recap & Foods that Fight Cancer!
I am also going to try and post a pic of my new haircut later today!
Ciao :D