Holy moly!!
Might I just say that the response to this blog has been overwhelming! My readers are truly amazing!
Oh She Glows has been getting over 1,000 hits per day, and is only growing. I am so excited that you all share my passion for all things food, health, fitness, nutrition, fashion, beauty, cooking, and baking!
I have so many great ideas for the blog, and I can't wait to act on all of them. I hope to bring variety with a capital 'V'!
If there is something you would like to see on this blog- leave a comment or email me ([email protected]) and let me know!
Also, don't feel shy about leaving a comment- I love hearing from each and everyone of you! I have received several inspiring emails and comments, and I can't tell you enough how much I appreciate them all.
We have also received some entries for the Lululemon 'It's In The Bag'  Contest! Don't forget- contest closes this Sunday at noon EST. Submit your photo before it's too late!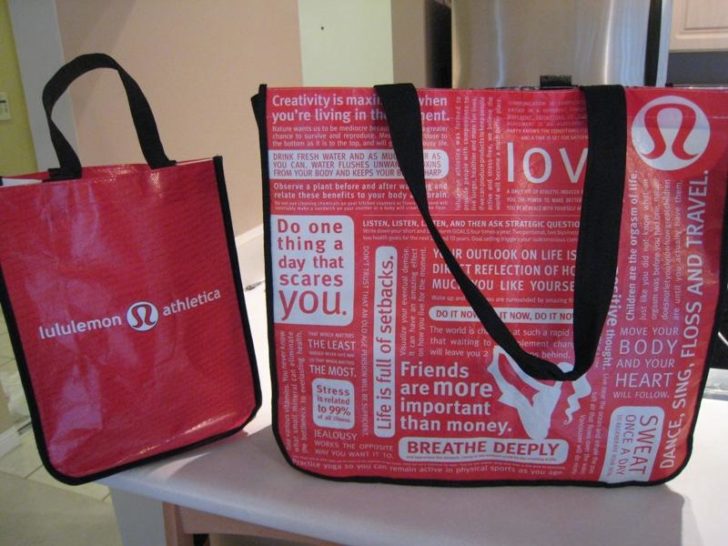 ~~~~~~~~~~~~~~~~~~~~~~~~~~~~~~~~~~~~~~~~~~~~~~~~~~~~~~~~~~~~~~~~~~~~~~~~~~~~~~~~~~~~~
Now onto the GOOD STUFF.
I promised Eric's co-worker that I would bake him any cookie of his choice if he purchased some fundraising items from this fundraiser at my work.
Last night I made him his choice of cookie- Reese's Pieces Cookies– which I thought was a rather strange request…..until I tasted them. :D I don't think I had eaten Reese's Pieces since I was about 12 years old but as soon as I popped one into my mouth, it was peanut-buttery-chocolatey heaven.
I knew immediately that these cookies would be great.
I modified this recipe I found from Very Best Baking.com:
Ingredients:

2 1/4 cups all-purpose flour
1 teaspoon baking soda
1 teaspoon salt
1 cup (2 sticks) butter, softened (I used reduced-fat margarine)
3/4 cup granulated sugar
3/4 cup packed brown sugar
1 teaspoon vanilla extract
2 large eggs
2 cups (12 oz.) Reese's Pieces

Directions:
PREHEAT oven to 375° F.

COMBINE flour, baking soda and salt in small bowl. Beat butter, granulated sugar, brown sugar and vanilla extract in large mixer bowl until creamy. Add eggs, one at a time, beating well after each addition. Gradually beat in flour mixture. Stir in Reese's Pieces. Drop by rounded tablespoon onto ungreased baking sheets.

BAKE for 9 to 11 minutes or until golden brown. Cool on baking sheets for 2 minutes; remove to wire racks to cool completely.

PAN COOKIE VARIATION: Grease 15 x 10-inch jelly-roll pan. Prepare dough as above. Spread into prepared pan. Bake for 20 to 25 minutes or until golden brown. Cool in pan on wire rack. Makes 4 dozen bars.

SLICE AND BAKE COOKIE VARIATION:
PREPARE dough as above. Divide in half; wrap in waxed paper. Refrigerate for 1 hour or until firm. Shape each half into 15-inch log; wrap in wax paper. Refrigerate for 30 minutes.* Preheat oven to 375° F. Cut into 1/2-inch-thick slices; place on ungreased baking sheets. Bake for 8 to 10 minutes or until golden brown. Cool on baking sheets for 2 minutes; remove to wire racks to cool completely. Makes about 5 dozen cookies.

* May be stored in refrigerator for up to 1 week or in freezer for up to 8 weeks.

* Depending on the reduced-fat margarine you use, you can cut the fat by 50% in this recipe!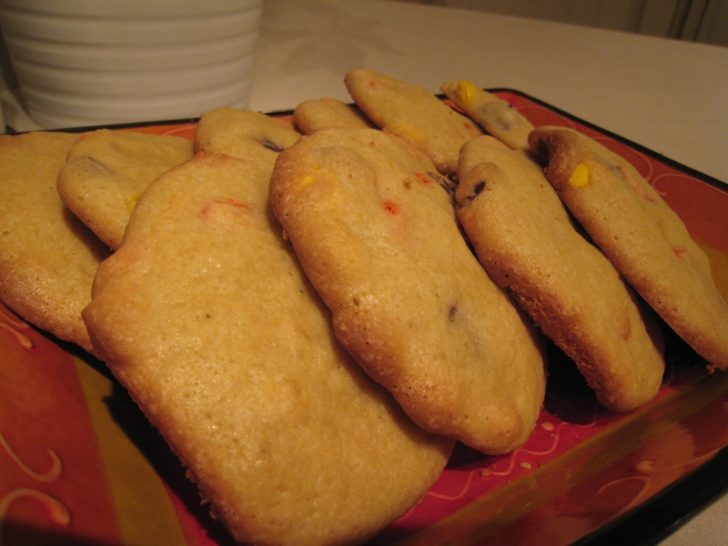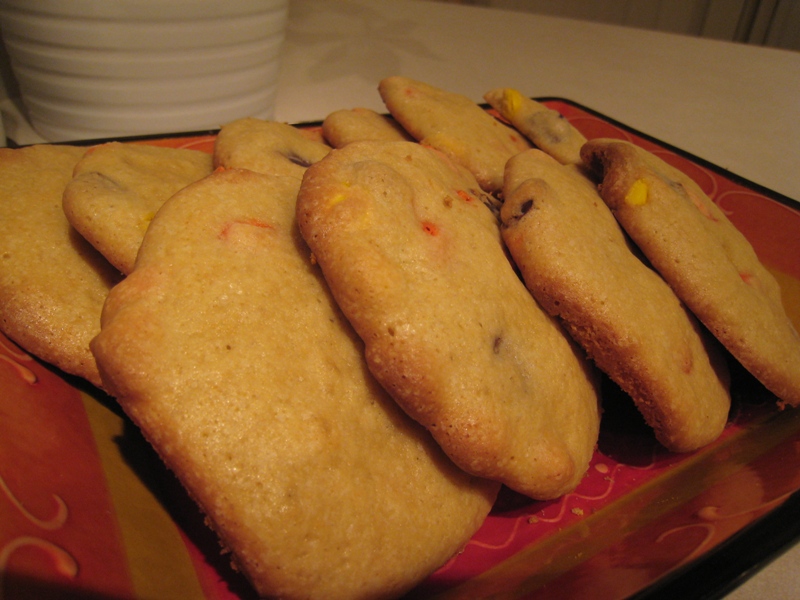 Delicious!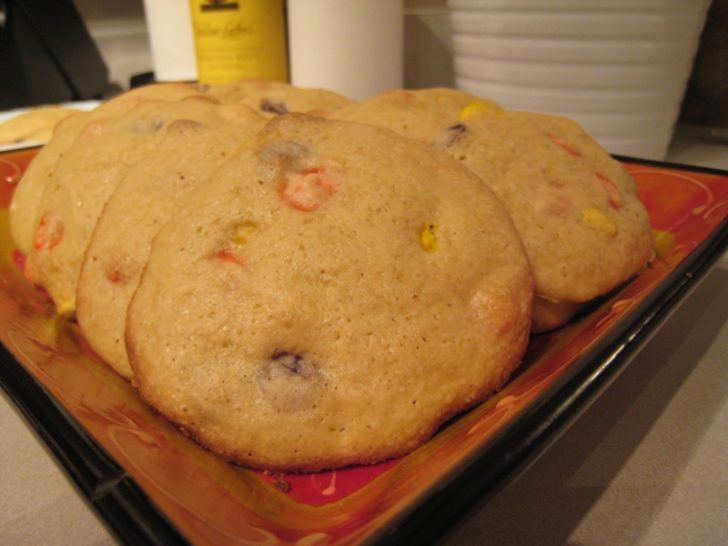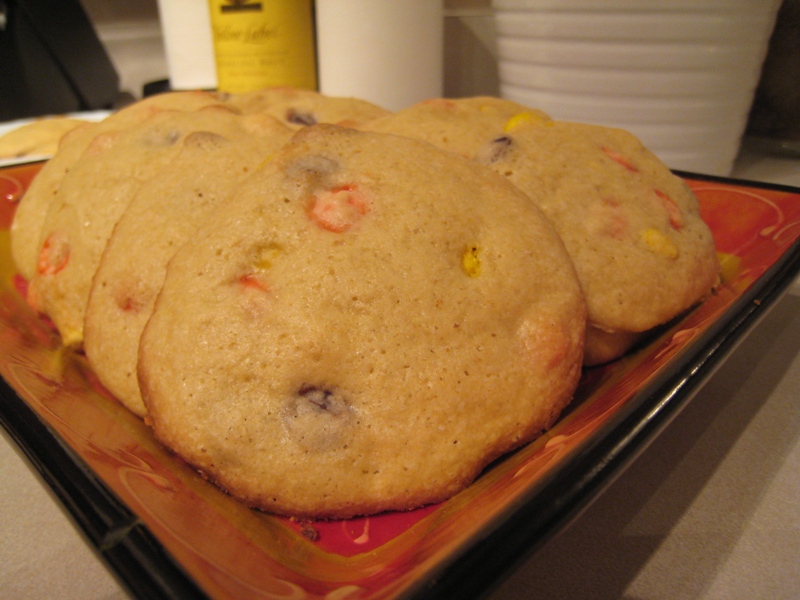 * Note: Reduced-fat margarine will yield a lighter, softer, more cake-like cookie. yum!
~~~~~~~~~~~~~~~~~~~~~~~~~~~~~~~~~~~~~~~~~~~~~~~~~~~~~~~~~~~~~~~~~~~~~~~~~~~~~~~~~~~~~
Now for OSG's polls of the day:
~~~~~~~~~~~~~~~~~~~~~~~~~~~~~~~~~~~~~~~~~~~~~~~~~~~~~~~~~~~~~~~~~~~~~~~~~~~~~~~~~~~~~
EXCLUSIVE!!!!!!
Stay tuned tonight for tonight's HOT TOPIC post on before-and-afters, losing-weight, maintenance, exercise, and balance.
I will be addressing your questions! And letting you know how I did what I did and what works for me!
If you have any more questions pertaining to this topic, please leave them in my post called *Gulp* where I posted my before and after photos.
~~~~~~~~~~~~~~~~~~~~~~~~~~~~~~~~~~~~~~~~~~~~~~~~~~~~~~~~~~~~~~~~~~~~~~~~~~~~~~~~~~~~~
"Why, when we are challenged to survive, do we give ourselves permission to truly live?"


~Kris Carr (from Crazy, Sexy, Cancer) <–One of my inspirations!