Hi everyone!
My mom is here!!! :D I am so excited to see her. I miss her so much and love our chances to visit. She is only here for a day because she is here to visit a sick Aunt : but we will make the best of the day anyways! :)
We decided to play a little joke on my mom so when we arrived at the airport we held up a sign saying her name…hehe…she laughed. :D
Here is my mom and I in the Toronto Pearson Airport: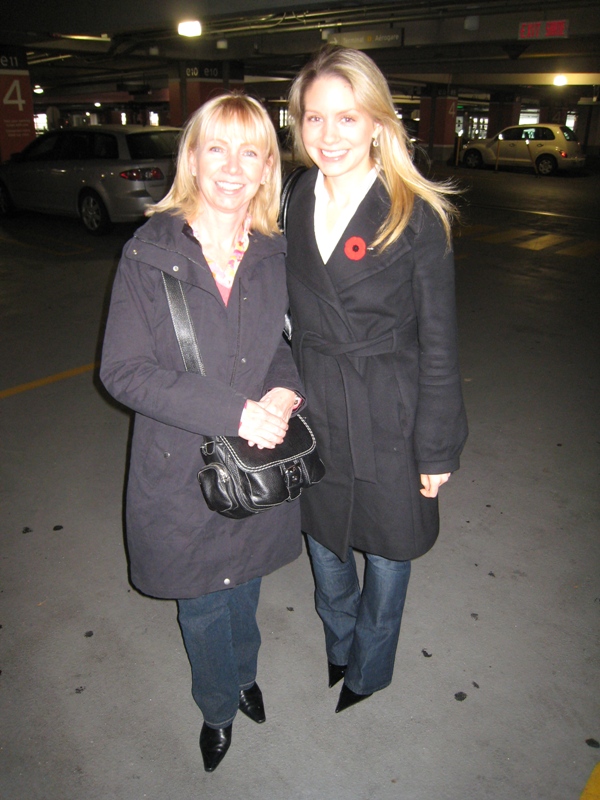 I felt like a giant because I was wearing 4″ stilettos!
My mom was starving after the flight so I made us a wonderful lunch of toasted chicken sandwiches and salad.
The spread: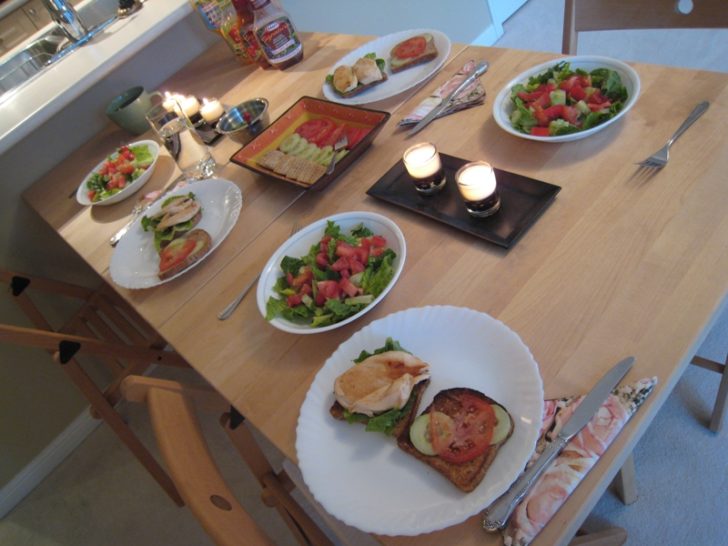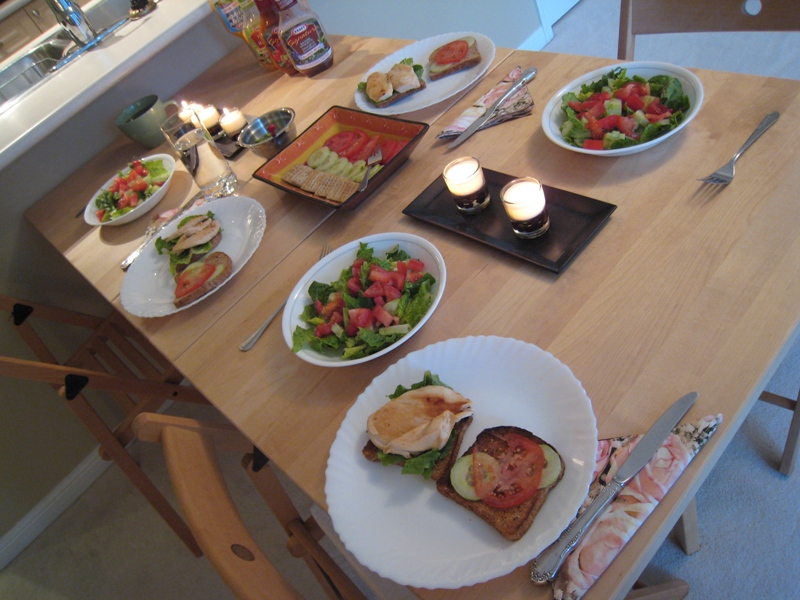 My plate: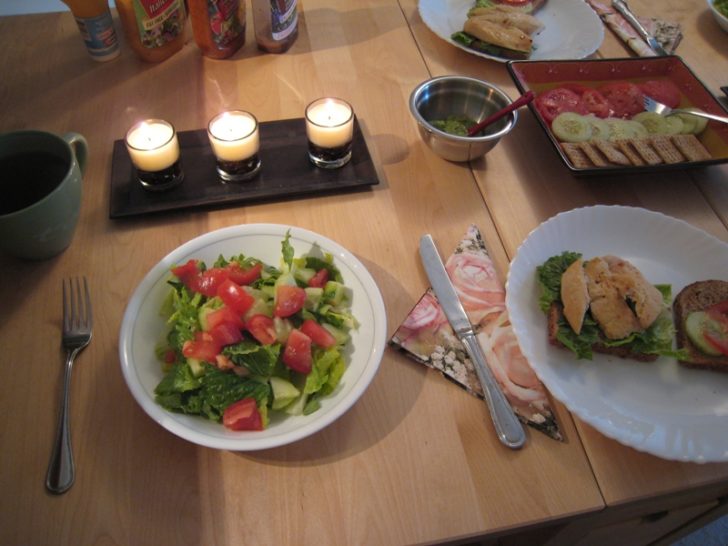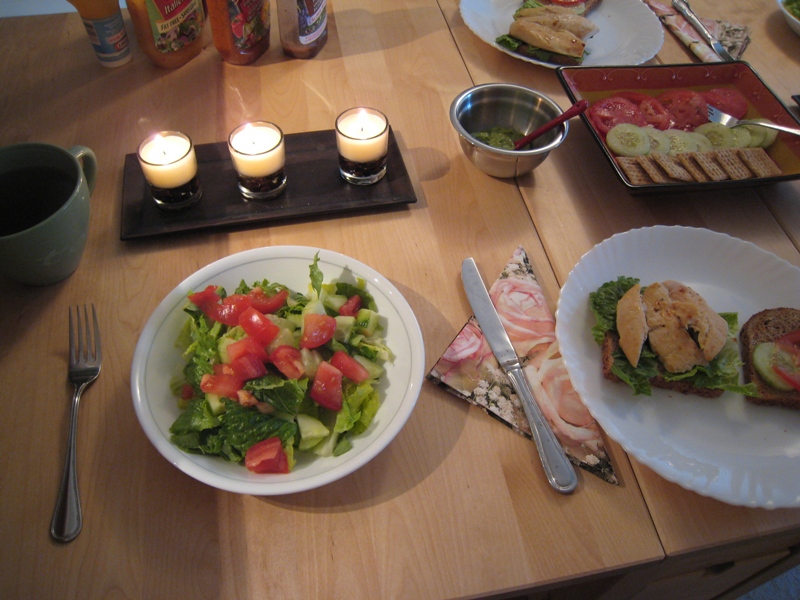 It was delicious!
Then, my mom surprised me with a couple of gifts from her recent cruise!
A beautiful bracelet from Santorini, Greece: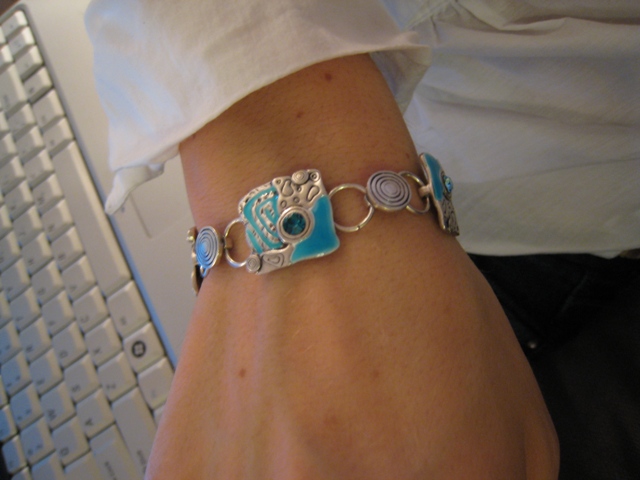 And a jewellry box from Cairo, Egypt: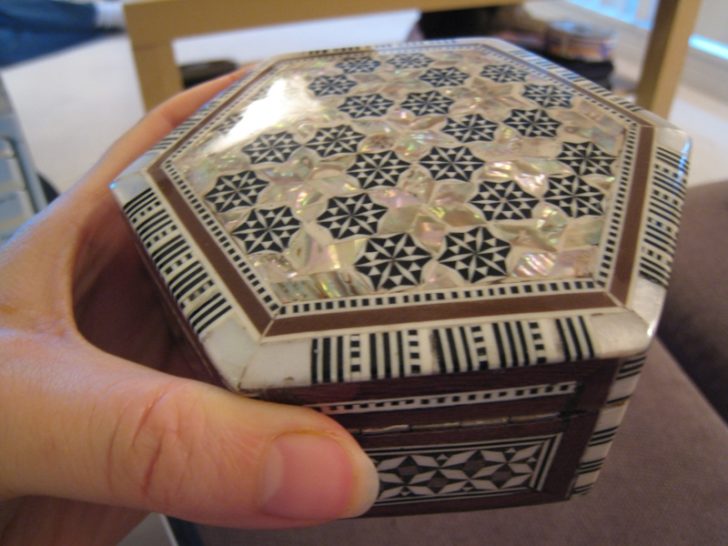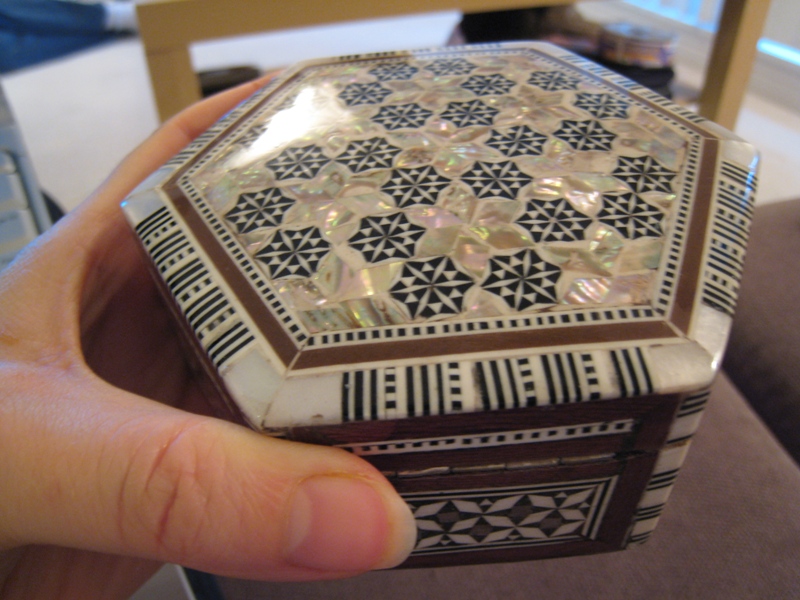 Mom's are the greatest! :D
~~~~~~~~~~~~~~~~~~~~~~~~~~~~~~~~~~~~~~~~~~~~~~~~~~~~~~~~~~~~~~~~~~~~~~~~~~~~~~~~~~~~~~
Over the past couple of years, as I became aware of the immense food blogging community, I started to realize that it's readers typically had a reason for being so passionate about food, health, and fitness.
Everyone has a story.
So, my dear readers, I am hoping that you will humour my curiosity by letting me know your journey to health story!
Did you recently make health and fitness changes in your life?
Have you lost weight and felt an improved sense of well-being?
Did you overcome an eating disorder and found a new sense of health and self-love?
Did you add regular, consistent exercise to your weekly routine?
Did you set a personal health or fitness goal and attain it?
Did you battle self-esteem issues and are just recently practicing self-acceptance?
I want to know!
Help me find out more about my readers and how you have overcame struggles and challenges in your life!
What to do:
– Leave a comment or email me ([email protected]) your story!
– I will choose one entry per day to be featured on Oh She Glows.
– Feel free to send a couple pictures if you'd like
I look forward to learning more about you and hope that we can inspire each other to lead healthy happier lives. :D
~~~~~~~~~~~~~~~~~~~~~~~~~~~~~~~~~~~~~~~~~~~~~~~~~~~~~~~~~~~~~~~~~~~~~~~~~~~~~~~~~~~~~~
I also want to give a shout-out to Caitlin from See Bride Run for beating her goal during the 10k race today!!!
See you later!!