Hello everyone!
I hope everyone had a kick-butt weekend! :D Mine was great, just, as always, too short. ;)
After my mom showed us some pictures of her recent cruise, we headed off to Bulk Barn to stock up on some bulk food items (i.e., RAW ALMONDS…and whatever else tickles our fancy ;) The almonds at Bulk Barn are much cheaper than buying them in the grocery store, so that is where we get them. We got a huge bag this time. I mean huge. The BB isn't really super close to our condo, so in effort to save gas, we just decided to get….ohhh…a few months worth???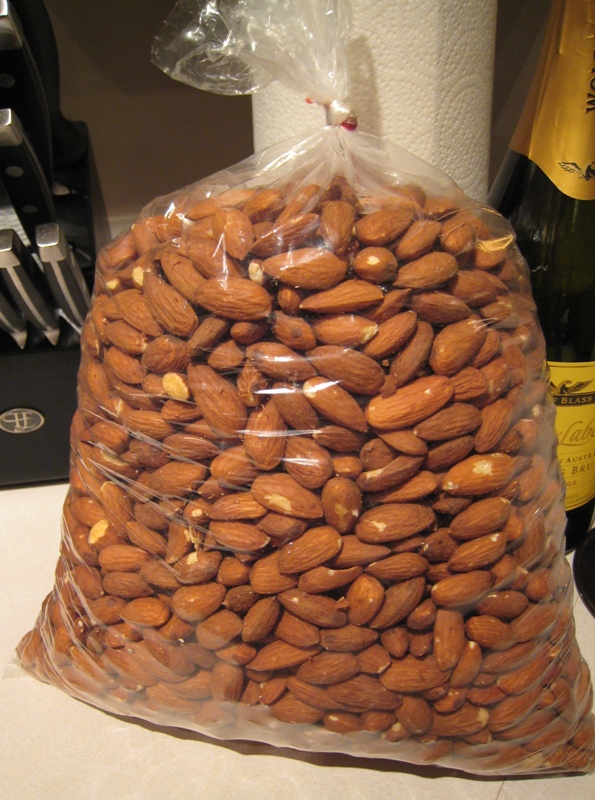 They. are. so. fresh. yum.
Then, I walked by the Christmas section. Oh dear lord. I felt like a kid in a candy store. Ok, I was, but still. :D
At Christmas, I bake for all of my family. I pick up some great Christmas tins to put it all in. It's a cost effective and much enjoyed gift!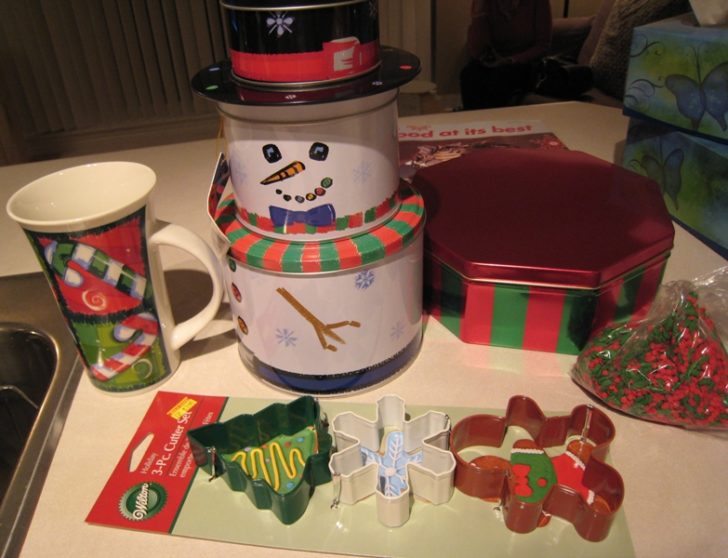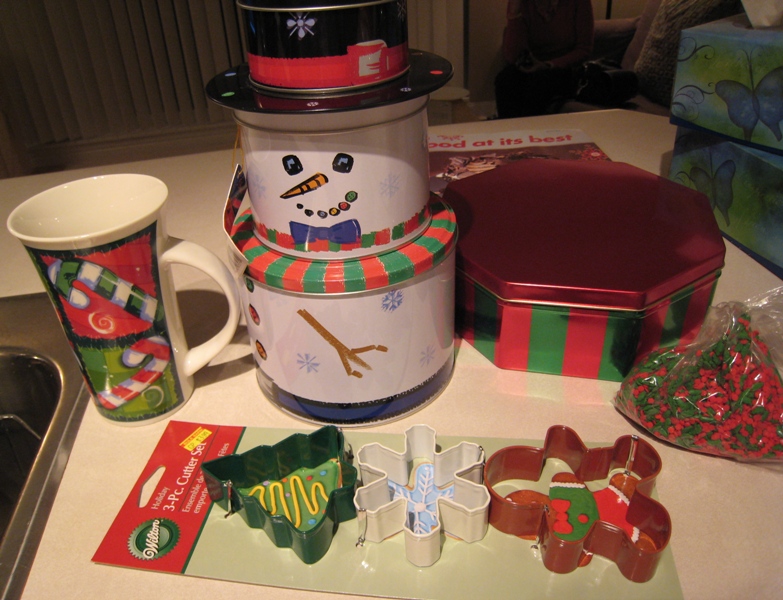 The loot:
A Christmas mug :D Only $1.29!
A snowman tin (it has 3 compartments to stash goodies!)
Another Christmas tin
Green and Red baking Sprinkles :D
3 Cookie cutters
I immediately washed and filled my new mug with peppermint tea:
We went out to dinner tonight at Miller's Tavern! It was delicious. I had a wonderful veggie burger. It came with fries but I gave those to hubby. :D I did sneak a few though..! I tend to prefer meals at restaurants that are mostly veggies, so I was a bit disappointed when this meal only came with a small side of coleslaw.
For dessert, Eric got some vanilla icecream and I also had a few bites of that. It was a fun night!
Time to start another work week!
Don't forget to submit your pictures in the Lululemon "It's In the Bag' Contest!
The road to success is lined with many tempting parking spaces. (hehe ain't that the truth!!)
       – Traditional Proverb