Hi everyone! I hope you all are having a fun and relaxing weekend :D
My day was great! My workout at the gym was good today:
45 mins treadmill @ incline 15, speed 4.0 mph
24 flights of stairs
crunches on stability ball (25)
20 lunges with 30 pounds of dumbbells
Eric and I went grocery shopping in the afternoon (one of my favourite things to do- sad, but true!) and then I came home and decorated the birthday cake and got ready to leave.
The Birthday dinner with family was wonderful! The food was delicious and my cake was a big hit.
The romantic and cozy candlelit spread….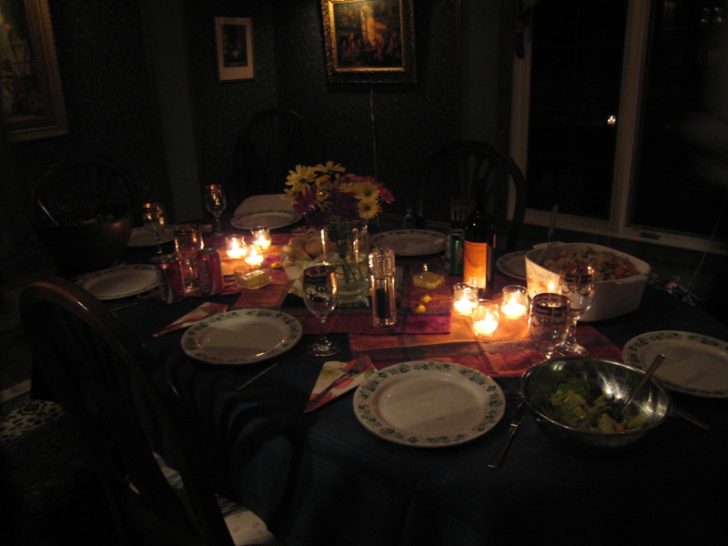 Salad, chicken vegetable pasta, and the softest bread I have ever tasted!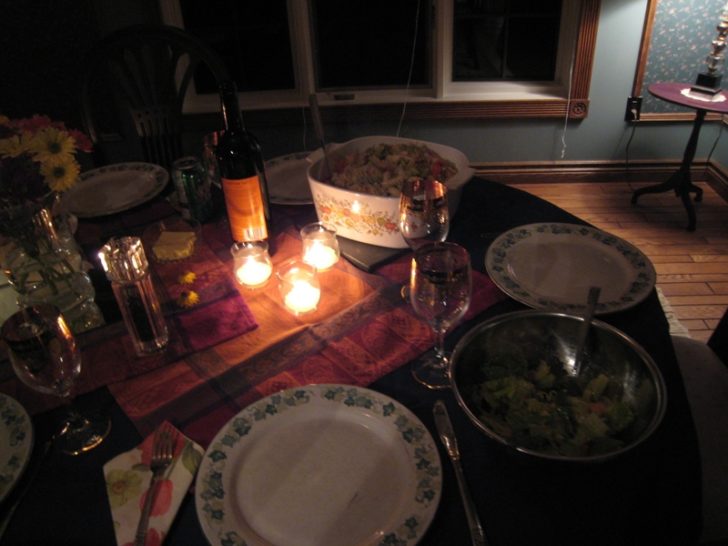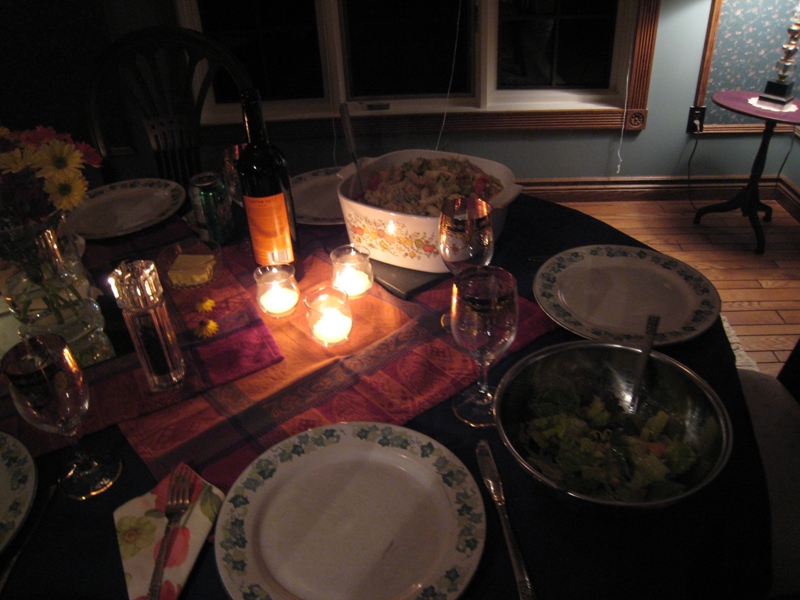 My plate (balsamic mustard salad, chicken pasta, bread):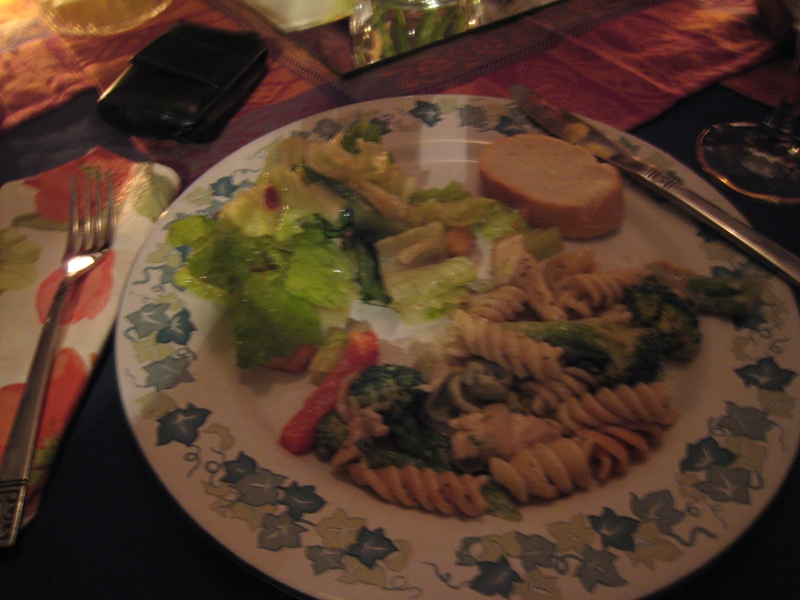 I also had a yummy slice of birthday cake! My BIL with the cake: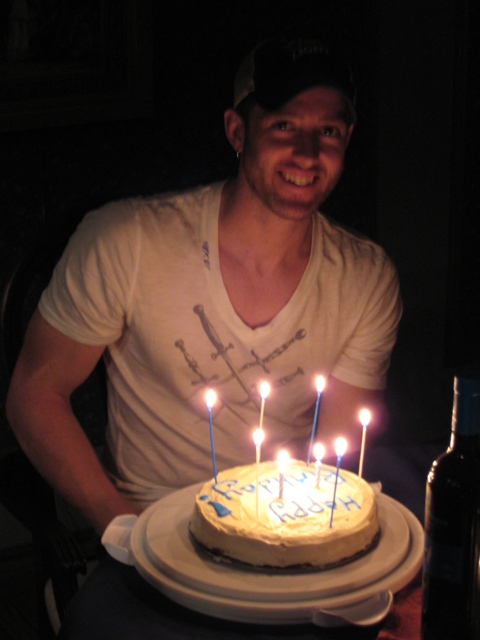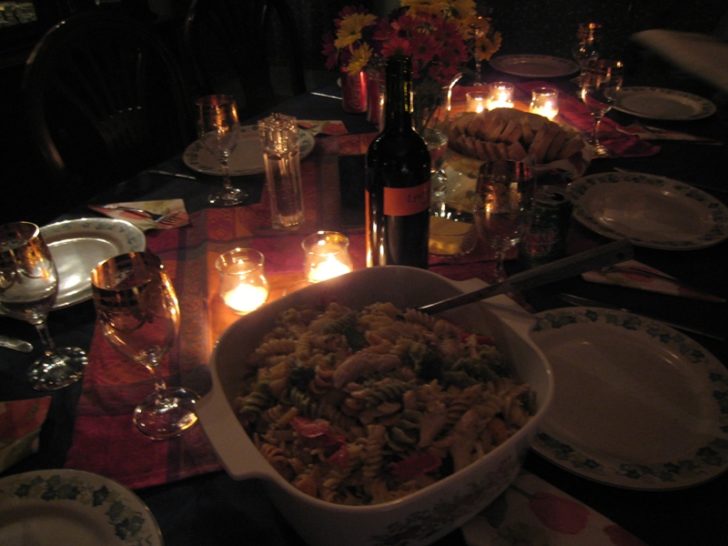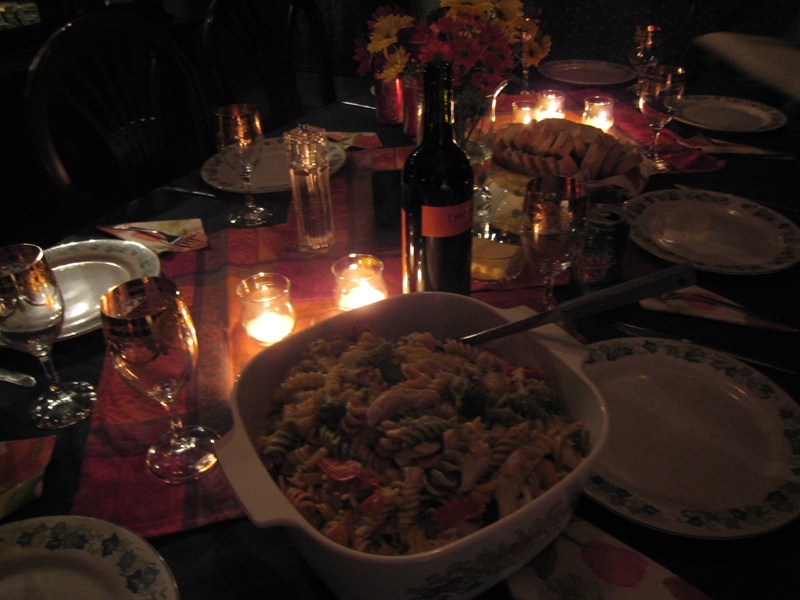 Beautiful fall flowers…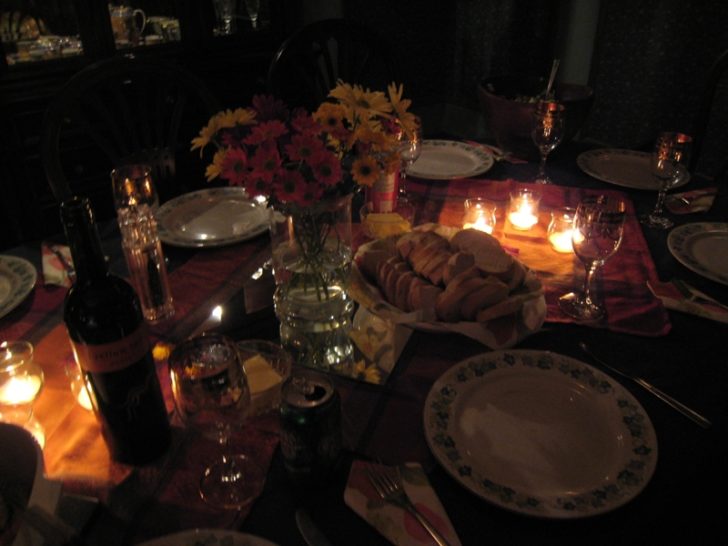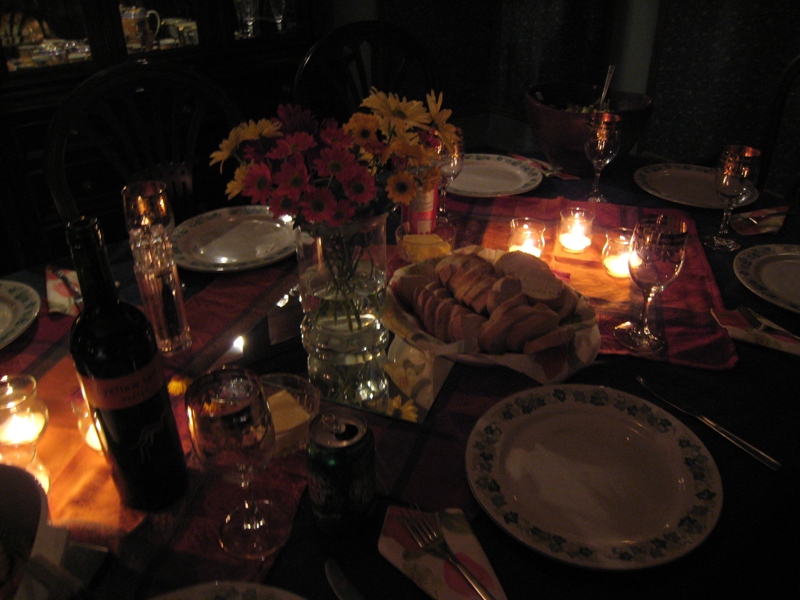 Such a fun night- I love my new family :D
Tomorrow my mom flys in from Calgary, we are picking her up from the airport at noon and spending the day with her. I will try my best to squeeze in a post when I can!
~~~~~~~~~~~~~~~~~~~~~~~~~~~~~~~~~~~~~~~~~~~~~~~~~~~~~~~~~~~~~~~~~~~~~~~~~~~~~~~~~~~~~
I leave you tonight with a video of inspirational quotes…this is really neat! I love this song too.
Peace out lovies!