Hi everyone!
I have been a busy girl tonight! I wasn't feeling up to going out to the bar, so I decided to stay in an have a relaxing evening with some me (and Sketchie) time. :)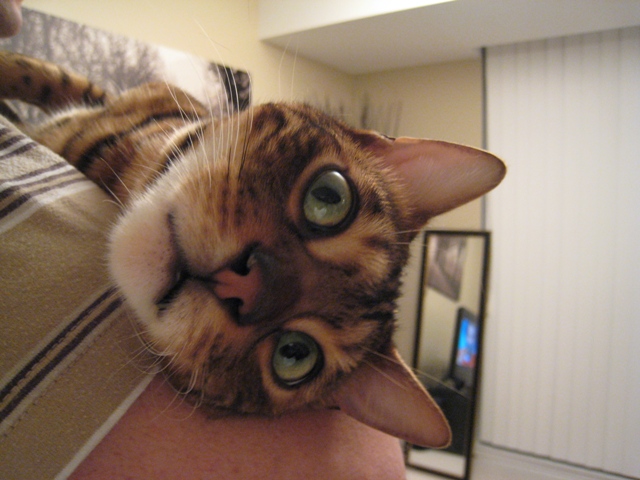 I started to bake my Brother-in-Law's birthday cake for tomorrow night. I am making a 2-layer marble cake as well as a 2 layer marble mini-cake just for my BIL!
1-2-3-4 Cake recipe from Smitten Kitchen
 
"Adapted from several sources: this cake is a classic

This cake gets its name from its proportion of ingredients: 1 cup butter and milk, 2 cups sugar, 3 cups of flour and 4 eggs, and from cupcakes to layers cakes, as a basic, white cake, it does not fail.

Yield: 3 9-inch layers (for the purpose of this cake) or 24 cupcakes (good to know, eh?)

1 cup (2 sticks) butter, at room temperature
2 cups sugar
4 eggs
3 cups sifted self-rising flour*
1 cup milk
1 teaspoon pure vanilla extract

Preheat oven to 350°F. Using an electric mixer, cream butter until fluffy. Add sugar and continue to cream well for 6 to 8 minutes. Add eggs 1 at a time, beating well after each addition. Add flour and milk alternately to creamed mixture, beginning and ending with flour. Add vanilla and continue to beat until just mixed. Divide batter equally among prepared pans. Level batter in each pan by holding pan 3 or 4-inches above counter, then dropping flat onto counter. Do this several times to release air bubbles and assure you of a more level cake. Bake for 25 to 30 minutes or until a tester or toothpick inserted into the center comes out clean (start checking at 15 minutes if you are making cupcakes).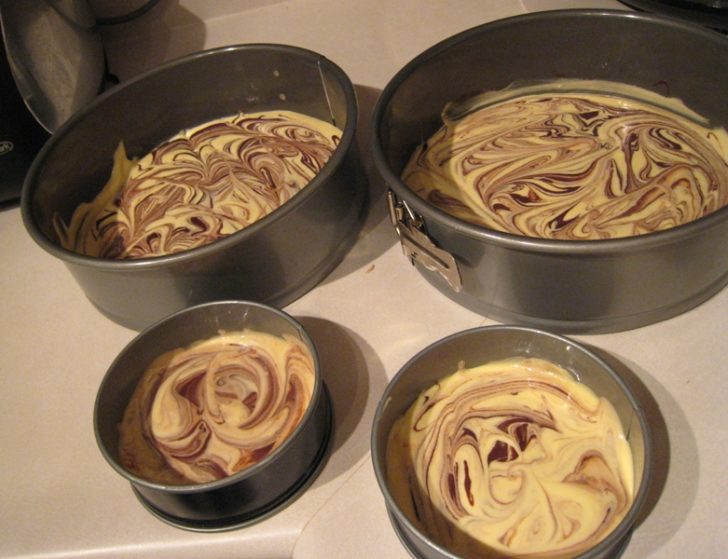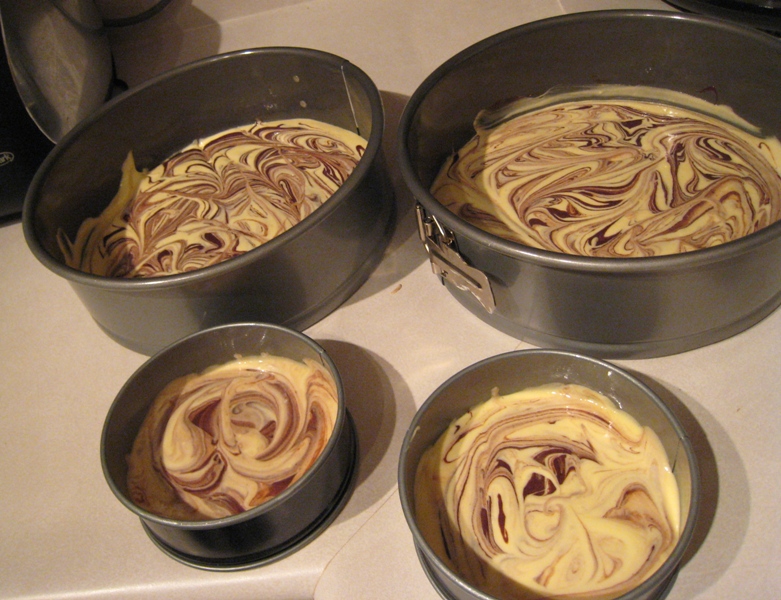 To make the marble part of the cake, I simply saved some cake batter and mixed some cocoa powder in it. Then I spooned it onto the cakes and took a knife and swirled it around! Very easy!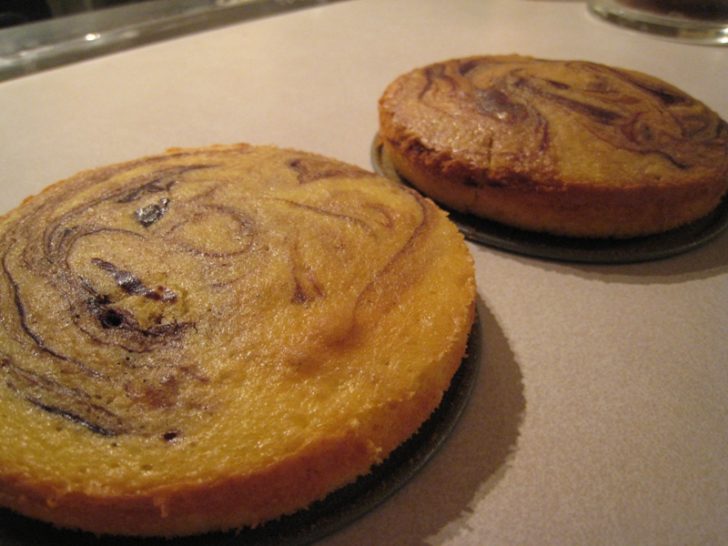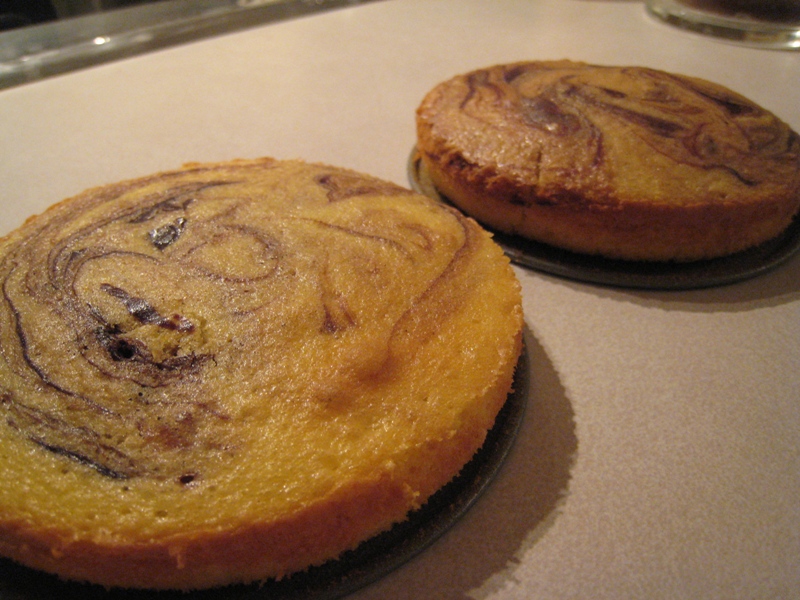 These are the two mini-cakes that I am using to make my BIL his own mini cake! I got these cute, mini cake pans from Crate & Barrel.
To be continued….!
I will be decorating these cakes tomorrow…stay tuned. :)
~~~~~~~~~~~~~~~~~~~~~~~~~~~~~~~~~~~~~~~~~~~~~~~~~~~~~~~~~~~~~~~~~~~~~~~~~~~~~~~~~~~~~
Tonight I made my first Oh She Glows fitness video! It is currently uploading on Youtube, so I will be doing a fitness post tomorrow morning! I am very excited!
Fitness and fashion posts are currently tied in today's poll, so tomorrow morning will be all fitness. Promise.
My question to my awesome readers- what workouts do you have planned for this weekend?