This morning when I got up I was a bit sore from my runs this week, so I decided to hit the gym.
This is the gym in my condo building: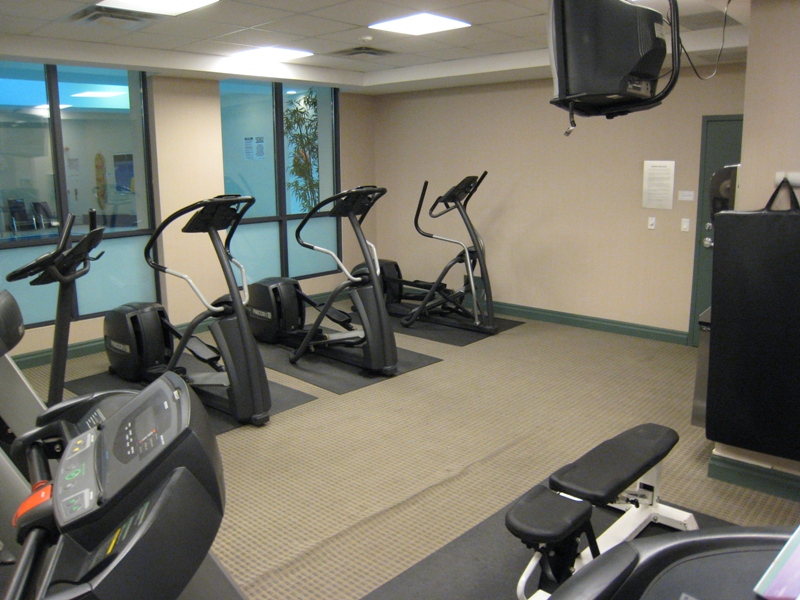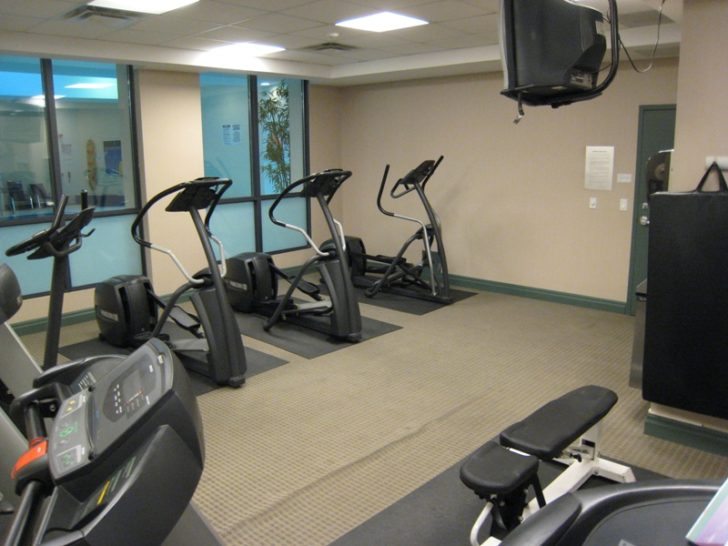 It has:
3 ellipticals
3 treadmills
1 bike
2 weight benches
free weights
an exercise ball
Two keys to preventing boredom in the gym: a good magazine and a tv!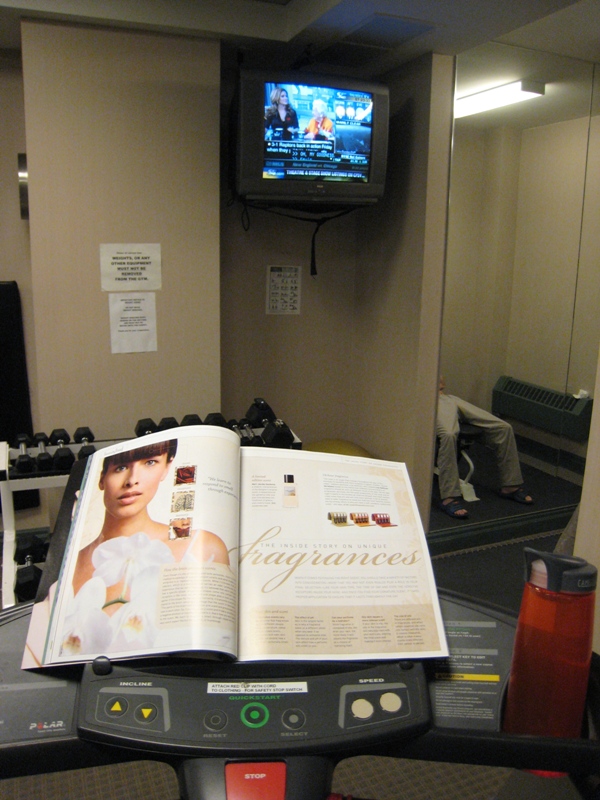 My workout:
40 mins. treadmill @ incline 15 (the highest incline), 4.0 mph speed
I didn't do many intervals because my blisters hurt really bad
I finished with 24 flights of stairs
The dungy stairwell….
Here is my Camelbak BPA-free waterbottle. It is lightweight and holds 3 cups of water. I always add a squirt or two of real lemon juice to my water.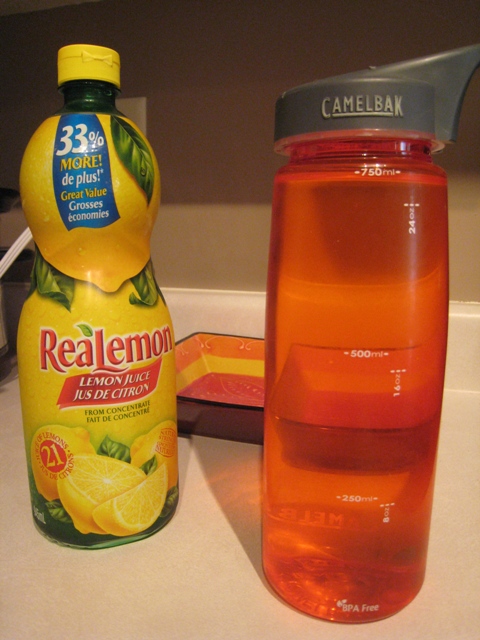 Benefits of Lemon:
1. Lemon act as blood purifier and improves the body's ability to get rid of toxins.
2. Lemon fruit is excellent in fighting disease that's related to infection.
3. It is rumoured to be beneficial in attaining a clear complexion.
~~~~~~~~~~~~~~~~~~~~~~~~~~~~~~~~~~~~~~~~~~~~~~~~~~~~~~~~~~~~~~~~~~~~~~~~~~~~~~~~~~~~~
Have a GREAT day everyone! I will respond to all your wonderful comments on my lunch break this afternoon!
Most of the shadows of this life are caused by our standing in our own sunshine.
~Ralph Waldo Emerson