I put my thing down, flip it and reverse it
I've had music on the brain today!
As promised, I am doing a fitness post tonight! I thought it would be fun to show you some of my favourite indoor resistance exercises (with a focus on abs as requested by Jenn :D). These are great because you can do them in the comfort of your own living room!
They are perfect for the chilly winter months when you don't feel like bundling up to go outdoors or to the gym.
Some of my tried and true favourite ab exercises:
1) The Plank (arrrr…. matey!)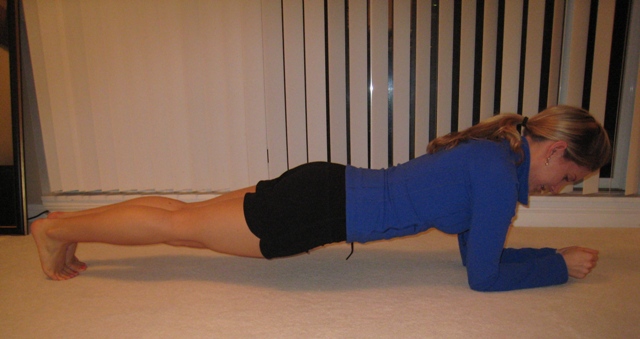 The key to the plank is to keep your body as straight as possible. In hindsight, my body could even be straighter to make this perfect, but I have to admit I am hella sore from my runs this week and it was killing me!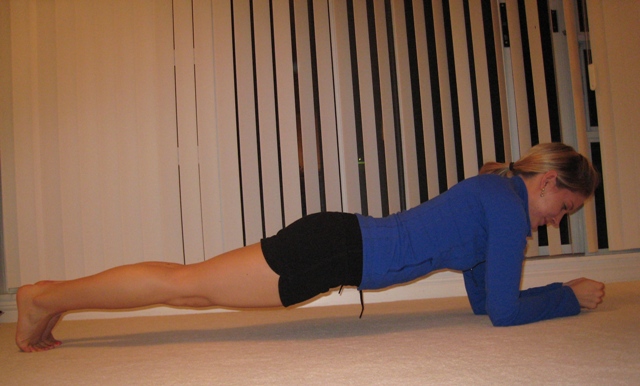 2) The Wide Plank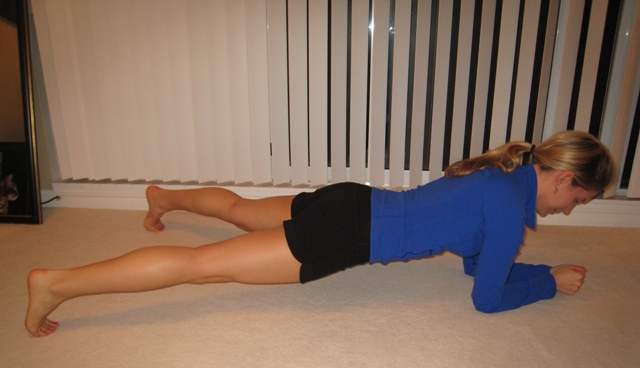 The Wide Plank simply changes it up a little and targets the muscles a bit differently!
3) The Side Plank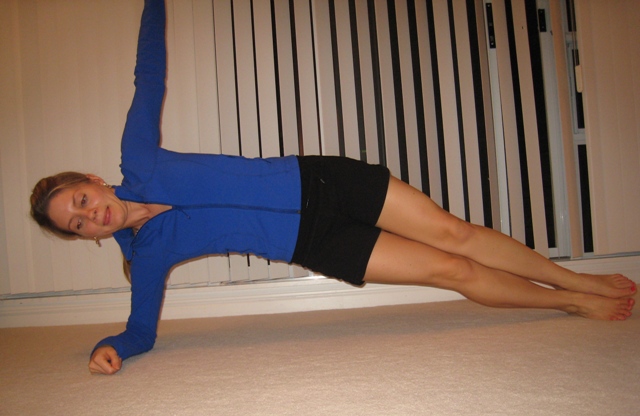 hehe sorry about the strange face….like I said, I was in pain! Ouch!
I like to do each variation of the plank for at least 60 seconds each.
4) Extended Reverse Crunch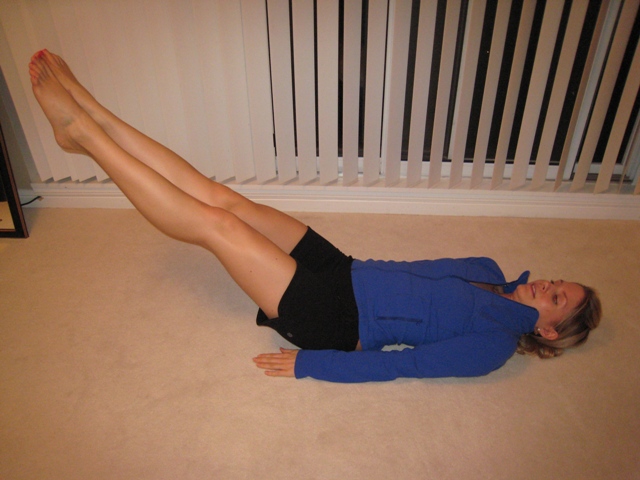 Lie down on the floor expending your legs out. Slowly count to five raising your legs up to a 90 degree angle. Hold. Count to five as you slowly lower your legs to starting position.
Now for my favourite BUTT exercise!
5) Squats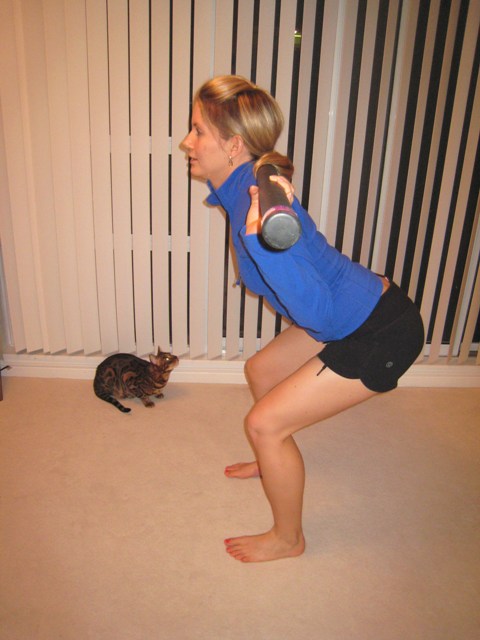 Slowly lower your body, as though you are sitting in a chair.
If you can, go down until your butt is in line with your knees (knees at 90 degree angles). If you can't go down that low, go as low as you can.
Take a moment and look down make sure your knees are BEHIND your toes.
Keeping the weight in your heels, slowly push your body back to starting position.
(I use a 24 pound exercise bar when doing squats and lunges, but they are still highly effective without extra weight!)
The best part about these exercises is that you can do them anytime, anywhere. I tried to squeeze some of these moves in when preparing for my wedding and honeymoon. Every little bit helps! With consistent cardio and occasional resistance training, I was able to get into great shape for my wedding and honeymoon. I could have done much more resistance training, but it is good to know that even 10-15 minutes a week consistently can be effective!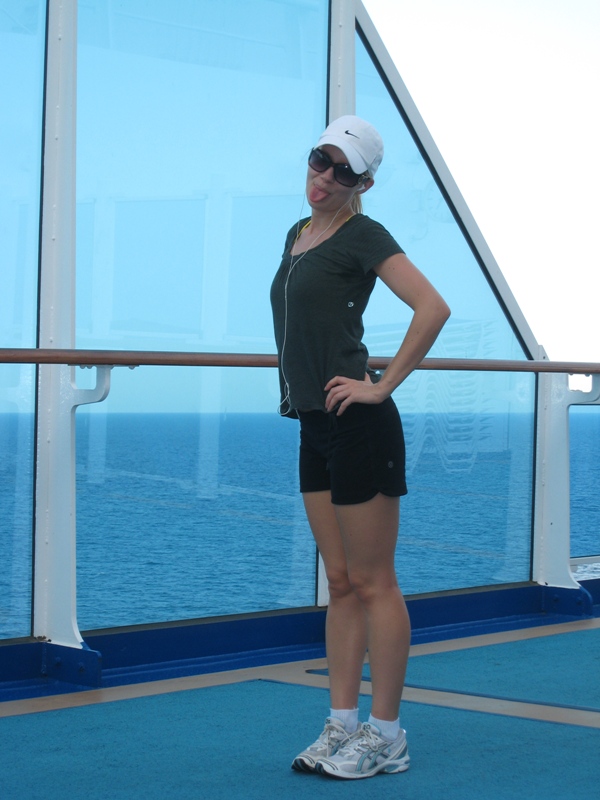 I'd love to hear what your favourite exercises are!
~~~~~~~~~~~~~~~~~~~~~~~~~~~~~~~~~~~~~~~~~~~~~~~~~~~~~~~~~~~~~~~~~~~~~~~~~~~~~~~~~~~~~
Poll recap:
The results of the poll are in!
Jessica Alba is currently in the lead for best fashion on the red carpet!
My personal favourite is Jessica Alba.! I find she always looks classy and put together when on the red carpet.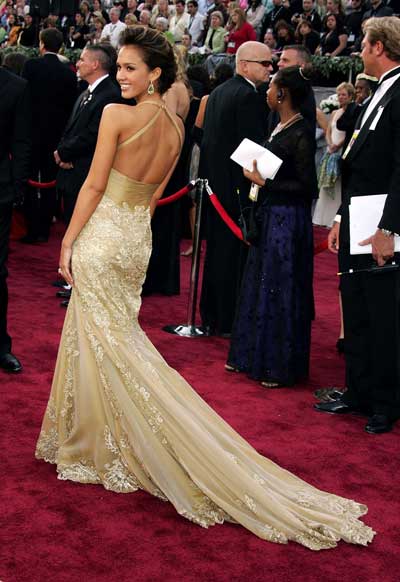 Just stunning!
Thanks for voting in the first OSG's fashion poll :D
~~~~~~~~~~~~~~~~~~~~~~~~~~~~~~~~~~~~~~~~~~~~~~~~~~~~~~~~~~~~~~~~~~~~~~~~~~~~~~~~~~~~~
Sketchie says only 49 days til Christmas!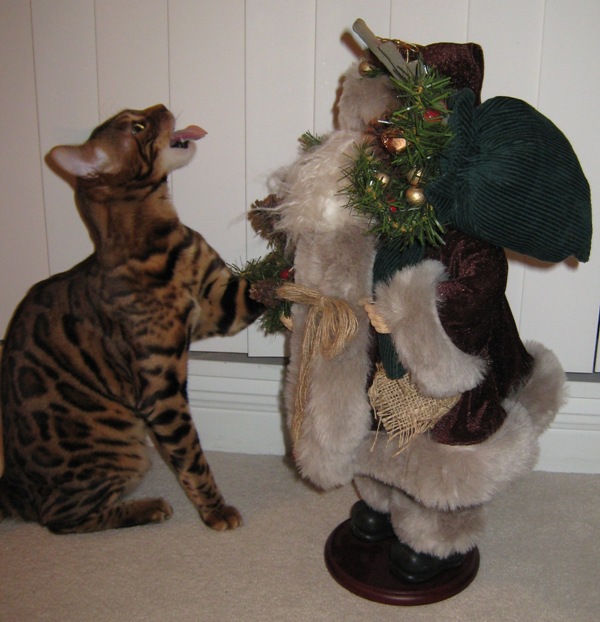 I leave you with a great quote:
You can't do anything about the length of your life, but you can do something about its width and depth.

– Shira Tehrani

Hope you had a great night! Thanks for all your wonderful comments! :D I love the energy on this blog!