Tiiime….is on my side….yes it is! *sings*
So a bit late, but as promised, I give you my tips and tricks on how I pinch minutes and save time during my morning routine! We all know how hectic and crazy mornings can be when we are trying to get off to work or school, so I thought I would offer timesavers that I have learned over the past while. I like to think of myself as an official Expert Time Juggler (ETJ) (laughs), since I was able to juggle grad school, part-time job, full-time job, defended my Master's thesis, and planned my wedding from April-September of this year. Oh yes, I learned the value of a minute, I did.
Actually, the prep work starts as soon as I get home from work. I can hear you groaning, but please I promise it isn't that bad!
After work:
When I get home from work I have a quick snack, which is usually an english cuke peeled and chopped drizzled with balsamic vinagrette. I sit down and rest with my snack, and within 5-10 mins. I'm back in fighting shape to get some prep work out of the way.
I pack my lunch always, always while I am making dinner. Dinner preperation often has some down time involved (while waiting for things to cook), so during the down time one of the things I do is pack my lunch for the next day. This means I don't have to worry about it the rest of the night, or more importantly, tomorrow morning.
I get clean gym clothes and put them in or near my gym bag and I fill up my BPA-free Camelback water bottle (put a squirt of lemon in it) and refrigerate, ready to roll.
I make sure I know what I am going to wear to work the next day and I gather the clothes in the same general area for quick dressing the next morning. I have spent countless wasted time trying to find something to wear in a panic in the morning, so I have learned my lesson! I have about 6-7 'work outfits'that I rotate. Sounds boring, and it is. lol.
This sounds strange, but I make sure the electric kettle has filtered water in it and I get my two peppermint tea bags out, ready for the morning (one for post-gym, one for thermos). No, it doesn't take lots of time to pour water into a kettle, but every little bit helps make the morning more streamlined and efficient!
Morning Timesavers:
Shower: In the shower I always shampoo my hair first before anything else. Then I rinse it, and immediately put on conditioner (and leave it in). This means that the conditioner will sit and soak while I get everything else done, maximizing the product's ability.
Once out of the shower, I comb my hair, towel it dry, and then do my make-up and eat breakfast while my hair is air-drying. It is long, so the drier it is before I turn on the blow-dryer, the less time it takes! Simple as that. My hair is always the last thing I do before I leave. Air-drying it first probably saves me about 10 minutes of drying time.
When I am really pressed for time, I have a shower-cap shower (not washing my hair). If my hair is sweaty from a workout, I sprinkle it with Oscar B's Dry Shampoo powder and blow-dry quickly for 5 minutes. I LOVE this product so much! It is a life saver. In a pinch, not washing my hair saves about 15 minutes.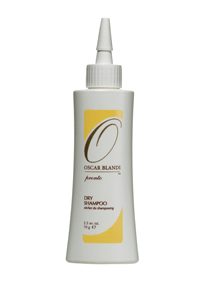 I often make a mess when I am flustering about in the morning, but the hardest thing I have had to learn is not to worry about the mess in the morning. Part of my pre-dinner routine involves a quick sweep and tidy up. It takes about 5 minutes.
So there you have it! A few of my timesaving tricks! I would love to hear yours in the comment section!!
Stay tuned tonight for a fitness how-to post, poll wrap-up from yesterday, and a blog improvement poll! :D