Dinner tonight really hit the spot. I was craving veggies something fierce. I decided to make a big salad along with a Money's Gardenburger:
This was my first time trying this veggie burger. I bought it because I was looking for a veggie burger than was less soy and more veggies. Soy protein comes in 11th on the list of ingredients after a slew of veggies. The taste of this burger wasn't outstandingly great, but it was tastey and I would buy it again!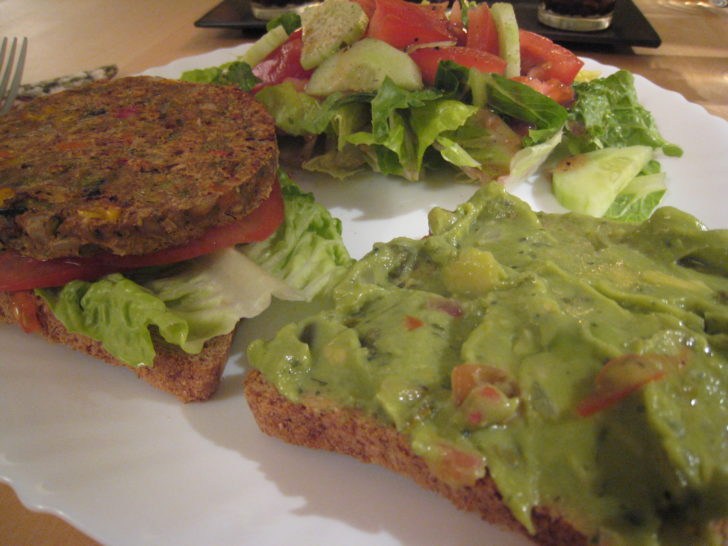 My veggie burger consisted of:
2 slices of toasted Ezekiel 4:9 sprouted bread

Guacomole

Sliced organic tomatoes

1 piece of organic romaine lettuce

1 Money's veggie patty
My big salad was simple: organic romaine, tomatoes, english cucumbers, and Kraft light balsamic vinagrette!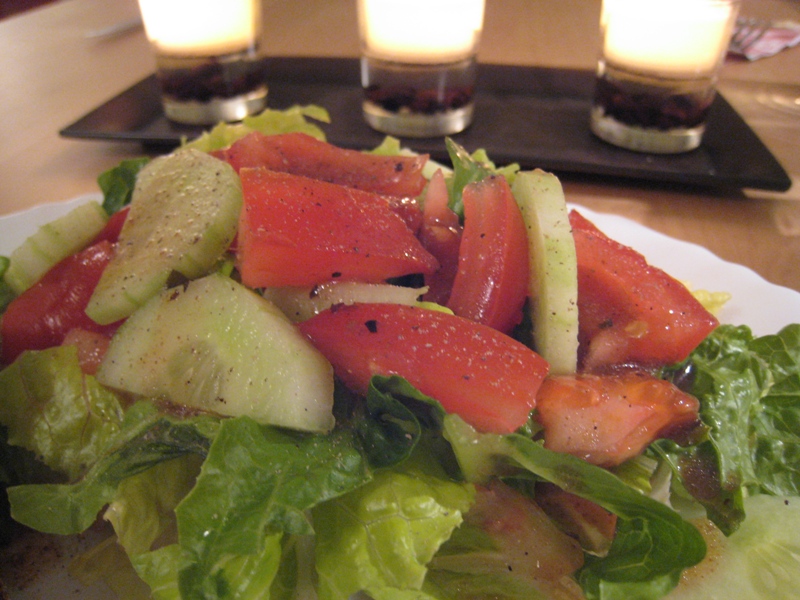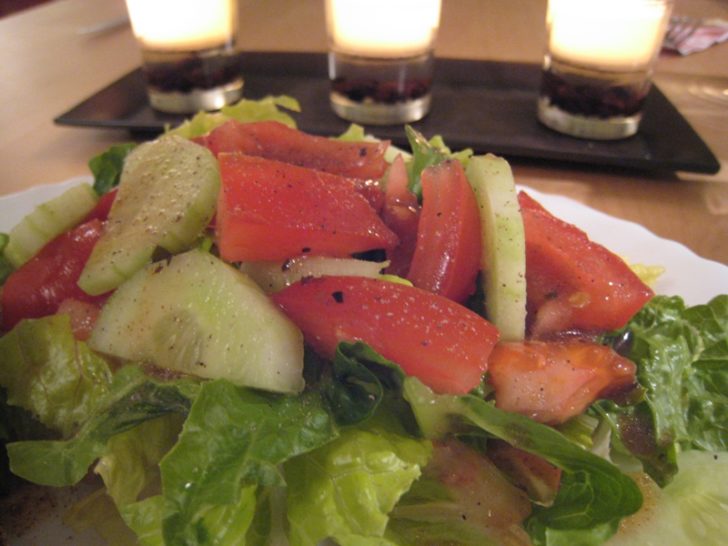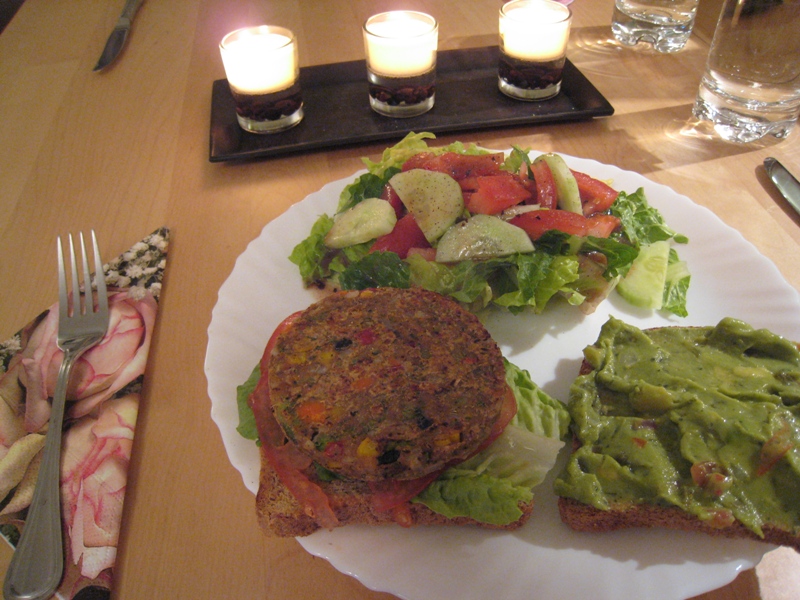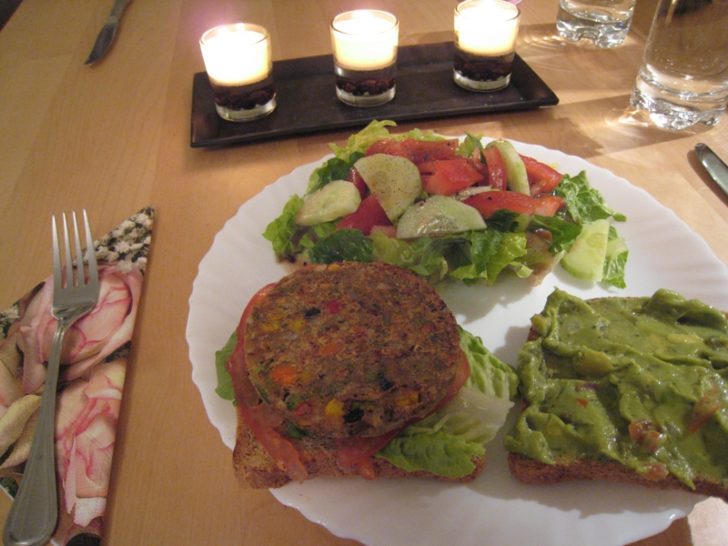 Dessert was two of my thumbprint cookies! These cookies were definitely better the next day. I would bump my rating up to a 4/5 after tasting them today. :)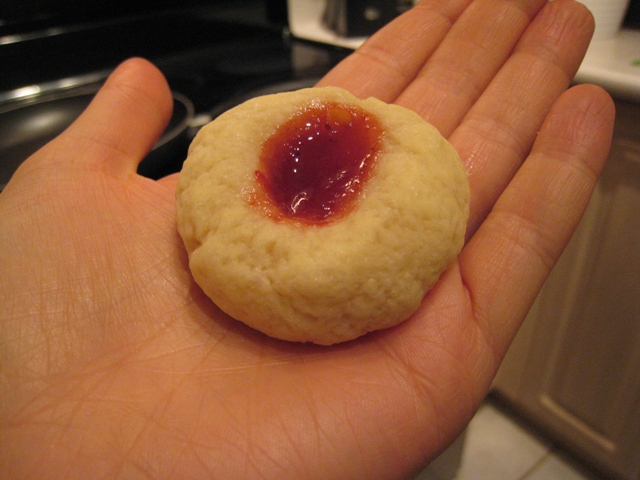 A great meal overall and very satisfying!
~~~~~~~~~~~~~~~~~~~~~~~~~~~~~~~~~~~~~~~~~~~~~~~~~~~~~~~~~~~~~~~~~~~~~~~~~~~~~~~~~~~~~
Here is yesterday's fashion poll:
If you haven't had a chance to vote, vote now! I will present the results tonight! :)
Ciao :D