Well, another Monday is here again! Time to look forward to the weekend. :D
I got up and hit the gym in our building before work as usual.
I did 40 mins. of hill training @ the highest incline (15), alternating walking at a 4 mph pace, with some running.
Interval training is supposedly the best type of cardio you can do in terms of torching calories and increasing the metabolic rate. Yawhoo for that!
I finished my workout, by skipping the elevator ride, and walked up 24 flights of stairs. Another 4-5 mins.
I decided to do a beauty featured post this morning on hair!
I have been in a hair rut for a long time now and a couple weeks ago I decided it was time to spruce my hair up a little before heading off to work in the morning.
Below is a current hair style that I am doing on some mornings when I have a few minutes extra to spare.
1) After showering and letting my hair air dry for about 15-20 minutes (its long and needs it!), I blow dry my hair by brushing it with a flat brush in all directions. Forward, to each side, backward, etc. This is supposed to create more shine.
2) Next I take a section of hair at the front and brush it forward so it comes down over my eyes. I take a comb and tease the hair at the base (this gives some nice volume!). Then I brush it backward and insert 2 bobby pins.
3) Now, its time to curl. I use a professional Rusk curling iron and it is amazing. Very hot and sets the curl well.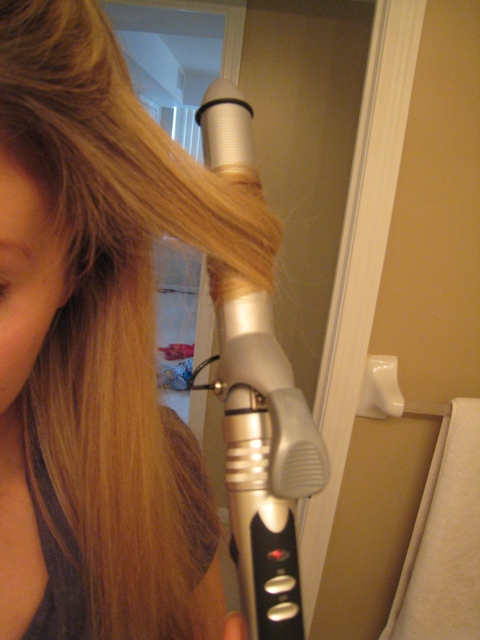 and curl….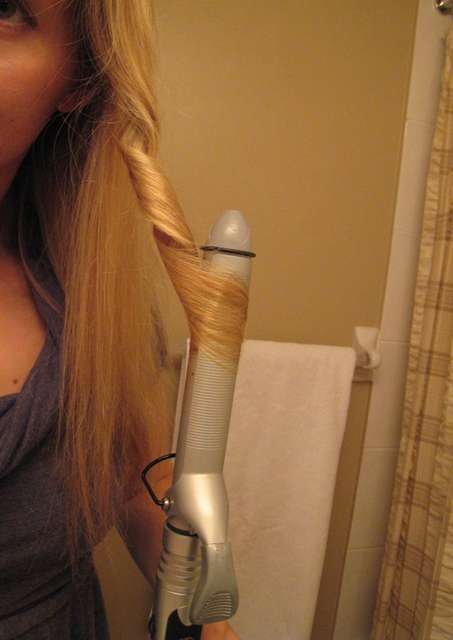 and curl…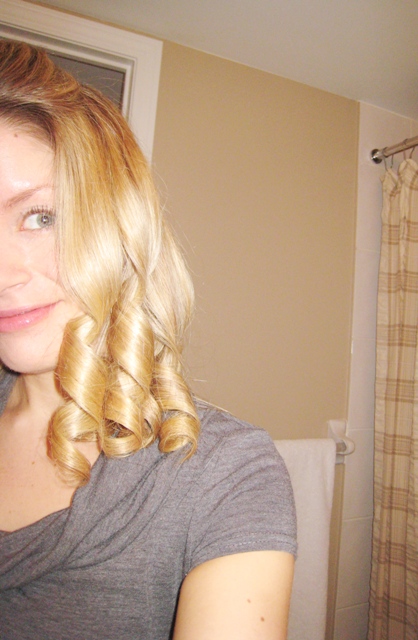 The hair spray…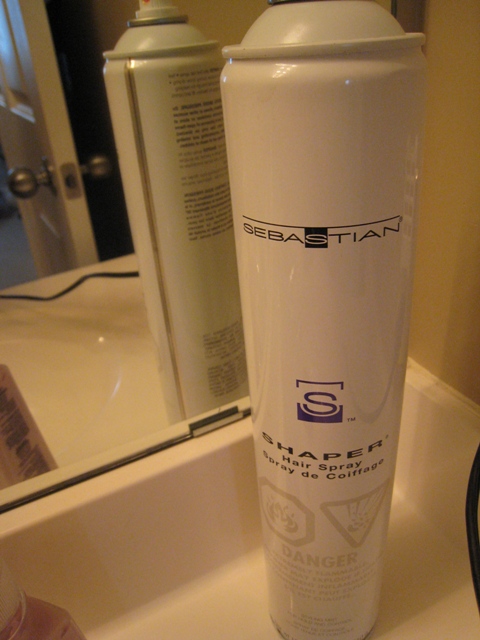 Voila!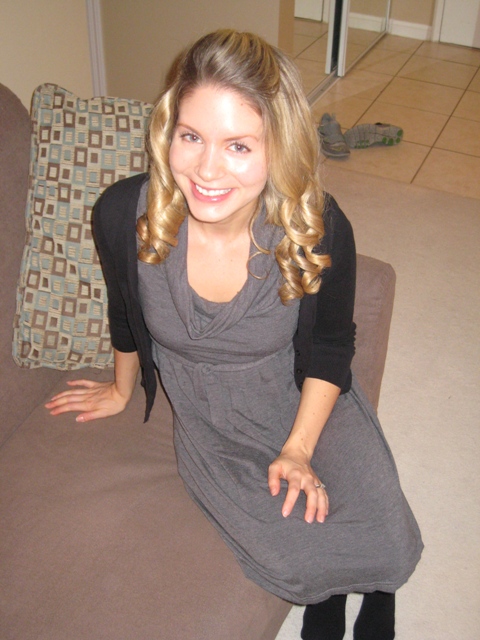 LOL…not sure what happened to my feet/legs in that pic?! Eric??
This hair style took me under 15 minutes in total. Who says you can't find the time to add something new to your routine? :)
Ever since I have been styling my hair a bit differently, I have been getting compliments at work. It is amazing the 'bounce-in-your-step' it can give you- especially on a dreary Monday morning!
Apparently, Sketchie still thinks it is Halloween!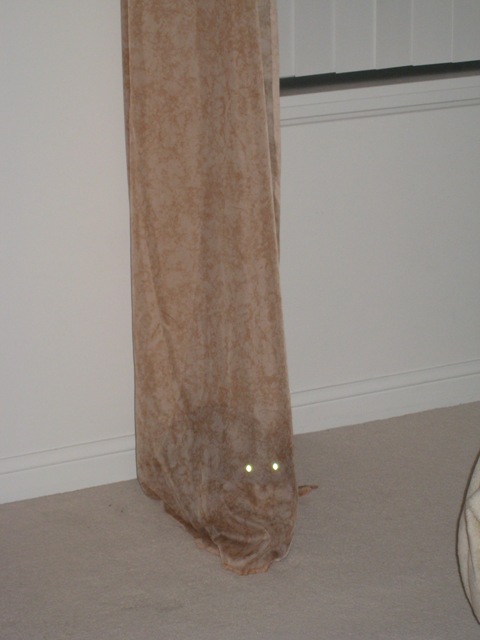 Spooky….
I swear if I had a dime for every time my cat did something weird…
Check out our awesome weather the next few days!!! I can't wait to run in this gorgeous sunshine!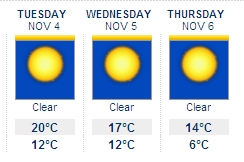 Have a great Monday everyone…see you later!