After my breakfast settled, I decided to hit the road for a run! I checked the Weather Network as I always do, and I was a wee bit scared to find out it was only 2 degrees Celsius (35.6F) outside- with 15 km winds! Yikes. I put on my gloves and my Lululemon Shape Jacket for warmth.
A few days ago, I had quite the frightening experience with my ipod shuffle. I accidentally left it in my jacket pocket and it went through a full cycle in the wash!!! lol. I thought it was a goner forsure. Eric told me not to try turning it on because the water would fry it, so I left it for 2 days to dry out. Lo and behold 2 days later it worked! Who knew the ipods could take a lickin and keep on tickin!? I promise, dear ipod, that I will never take you for granted again!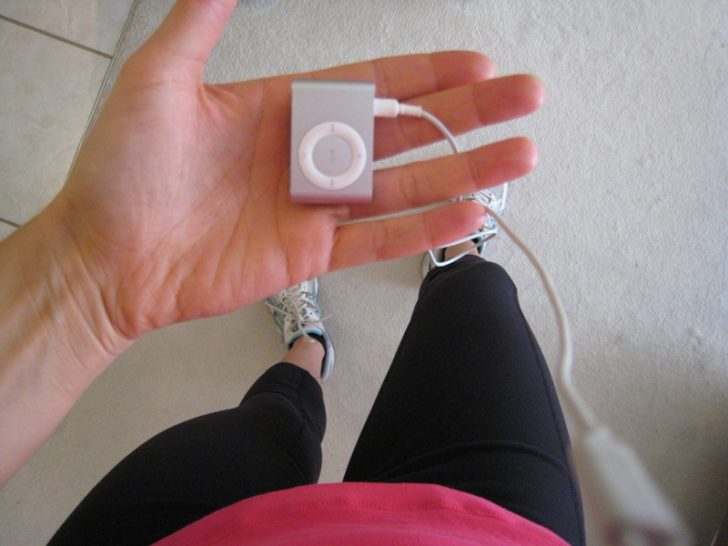 I also swiped on some Shisheido Sun Protection stick on my face (it was super sunny outside) which has SPF 36! I love this beauty product. I brought it with me to Mexico and my honeymoon and used it everyday. It is great too, because it also provides a bit of tint to cover any imperfections!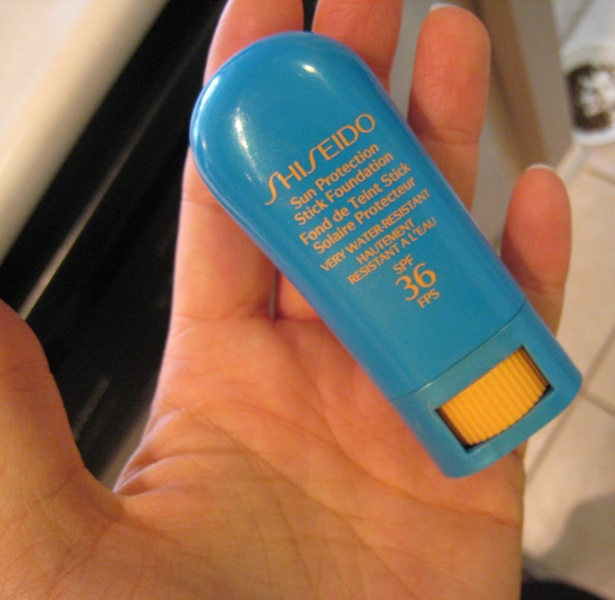 The first 2 minutes of my run were utterly frigid. I almost turned back because the wind was so bitter it took my breath away! But, being the tough Canadian girl that I am :D I decided I was going to get a good workout regardless of the cold! I did my usual hill route backwards- a crisp 5.5 miles! My time improved today as I didn't stop and walk for more than about 30 seconds or so. My time was 47 minutes for the run, plus an additional 4-5 minutes walking up 24 flights of stairs to my condo. Man, those stairs felt long and painful today! I also took off my socks to find a huge blister on the inside of my foot- ouch! Looks like my over-pronating feet need some new shoes. :