Did you forget to turn your clocks back like we did?? I got up this morning around 8:45am, and was pleasantly surprised when my computer clock said it was only 7:45am! Who hoo. A free hour in the day!
Last night, Eric and I went grocery shopping and watched the Leafs game. It was a really good game! They came back from a 2-0 deficit and won 5-2 in the last 5 minutes of the game. Sweet.
A quick and fun poll of the day for you all:
Living in Canada, I find the long winter season to be tough. Our summers are so short and then we have to put up with a winter that often drags from November to April! Yuk. The short days also due me in. It gets so depressing! Does anyone have any tips or tricks that have helped them get through winters? I always feel like I get into a 'rut' and would like to avoid that this season!
My breakfast this morning was delicious! I had a bowl of Nature's Path Spelt cereal with Almond Milk, a huge, juicy kiwi, and a big cup of Organic Peppermint tea. Yum! Now I am trying to decide what my workout will be for the day….hmmm….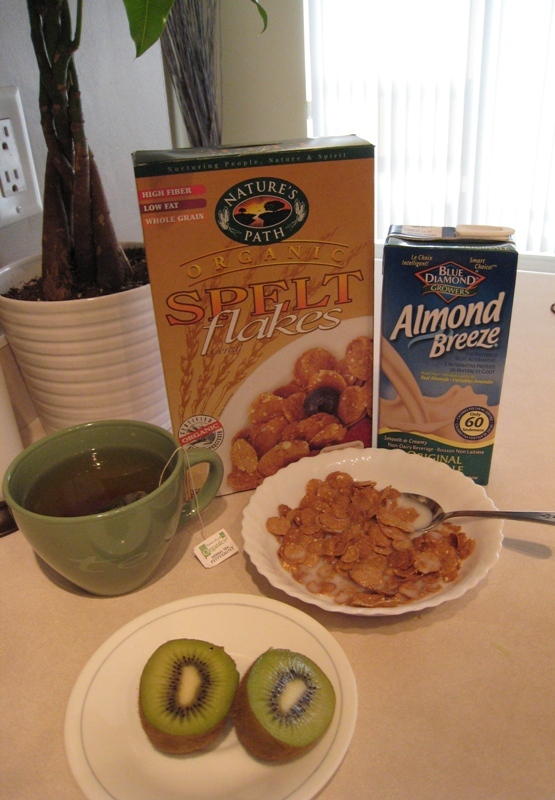 Did you know that spelt is one of the world's healthiest foods??