FAQ
Weight & Eating Disorder Questions
Blog Questions
1. When did you start Oh She Glows?
I started Oh She Glows on October 31, 2008. You can read my first post, Boo, if you'd like to see where it all began.
2. Why did you decide to write a blog?
I started the blog with hopes of talking about food and my recovery from an eating disorder. Even though it felt terrifying to talk about so openly, I reassured myself that no one was reading anyway. However, within the first few months, my readership grew and grew. Before long, I had connected with other women from all over. It ended up being therapeutic and healing to talk about my 10-15 year long battle with food and weight because for the first time I realized I wasn't alone. I didnt have to hide anymore.
In the beginning, the blog didn't really have a focus; I wrote about anything and everything. As my relationship with food improved, I narrowed my focus on creating healthy recipes. Oh She Glows is now a celebration of my renewed zest for life and the good food I enjoy along the way. Not coming from a food or photography background, I had to teach myself how to cook, style, and shoot my creations. It's been an adventure to say the least and I have learned so much.
3. Why did you call the blog Oh She Glows?
The name represents the happy glow that comes from the inside when I'm treating myself well. After I had been in recovery for a while, my friend Leah told me something I will never forget: "I can tell that you're being good to yourself because you have a real glow now that you didn't have before." Her words always stuck with me and it became my goal to glow throughout recovery. When I was brainstorming blog names, I wanted something that was catchy and had the word "glow" in it. I first thought of 'She Glows', but I discovered that the domain was already taken, so I decided on 'Oh She Glows'. I'm really glad that I didn't go with 'She Glows' because I feel like Oh She Glows is a great fit. To this day, the name still has a lot of personal meaning in my life and I'm sure it always will.
4. How did you make your blog successful/How can I make my own blog grow?
One of the most important factors, in my opinion, is publishing high-quality content. You can have the best-looking website out there or the most active social media, but if you don't have solid, reliable content it will be difficult to keep people reading. It's important to know what is already out there in the blogosphere and then ask yourself what unique things you can contribute. Find out what your passions and talents are and then translate this into a blog. Whatever you do, make sure it's from the heart. There is only one you out there and that's what people want to see.
Quality trumps quantity any day. In 2009, my content shifted from blogging 3 (often rushed) times per day (yes, that's 21 times a week!) to 5-7 times per week. As a result, my posts consistently improved because I had more time to work on each one. If blogging once a day isn't going to fit into your schedule, be realistic and find what works for you. Now that I'm working on a cookbook, I'm posting around 2-3 times per week, which to be honest, still feels like a lot because each post takes much longer to produce and I'm often testing and shooting over 10 recipes a week.
Social Media, to me, is one of the best options out there for any type of promotion. Twitter, Instagram (love!), Pinterest, and Facebook are great platforms to get your blog out there and I highly recommend using all of them. Pinterest is now my second biggest traffic referral source and Facebook is my third. The only thing I don't like about social media is that it takes up so much time.
5. How many hours a day do you spend on your blog? What does your work include?

Blogging and working on my cookbook are my full-time jobs, but it didn't start out this way. When I started my blog, I was working full-time as a researcher, commuting 2-3 hours per day, and blogging 3 times a day. Sounds crazy, right? Well it was, but I fell in love with blogging and it kept me going. Eventually, I left my job, opened an online bakery, and kept pursuing my blog. Almost 4 years later, I'm working on my first cookbook and blogging full-time.
On a typical day, I start working around 7:30am and work until dinner around 7ish. At night, I will often check comments and email and I'm often planning recipes for the next day. I also work part of Saturday and Sunday, especially with the cookbook taking up a lot of time these days. I estimate that I work about 70 hours a week.
My blog work includes things such as recipe creation, recipe testing, writing/editing, photography, editing photos, responding to comments, questions, and emails, social media, staying up to date with food trends/info, media and press opportunities (such as interviews), freelance work, and website development. I love the variety!
6. When are you going to write a cookbook?
Good news – my first cookbook was released on March 4, 2014! Click the link for all the info.
7. Can I use one of your recipes on my own blog?
If you have not changed the original recipe I prefer that you simply link to the original. If you have changed the recipe significantly, feel free to post it along with your changes and a link back to the original recipe.
8. Can I use your pictures on my blog?
I do not permit the use of my photographs without consent. If you ask me, I'm usually fine with it pending that proper credits are provided.
9. Where can I learn more about the press/media Oh She Glows has had?
You can view my Press page here.
10. What kind of camera equipment do you use?
I recently upgraded to the Canon 5D Mark III body which I love. My most-used lens for food photography is the 100 mm 2.8.
All other camera equipment (such as tripods and gear heads) can be found in my Amazon photography store.
11. What are your advertising policies?
For my advertising policies, please see the bottom of this post. Please note that my goal is to have vegan-friendly advertising on my site and I block as many meat, dairy, leather, weight-loss, etc ads as I can. If you see something offensive on the site, do not hesitate to email me along with a screenshot of the ad. adinquires [at] ohsheglows [dot] com  Thanks for your help! It is hard to stay on top of when it's just myself and my husband monitoring and I often don't see ads run outside of Canada.
12. Do you have any help with your work? Are you looking for an intern or recipe testers?
Aside from my amazing husband who helps with programming and advertising, I do everything else on my own. I'm the one responding to your comments, questions, chatting on Twitter, Facebook, and Instagram and of course what you see on the blog each week. I'm not looking for an intern at the moment, but I may need to hire help at some point in the future. If I do so in the future, it will be a paid position.
At this point, I have enough recipe testers for the book, but I will be sure to mention it on the blog or Facebook if I'm looking for more testers. Thanks for asking and offering to help!
13. What breed is your cat? Do you own a dog?
Ok this isn't a blog question, but I didn't know where to put it! Sketchie is a Bengal and is bat-shit crazy, wild, extremely social, hilarious, and unpredictable. Eric, the life-long cat man, bought Sketchie several years ago when I was entering grad school. I always grew up with dogs, so I didn't know what to expect from a cat. Well, that crazy cat grew on me like a weed. I love him to death and pretty much any cat who crosses my path now. I think cats have the most hilarious personalities and quirks. Of course, I still love dogs, so I do have plans on rescuing a dog in the near future. Hopefully Sketchie doesn't mind…
Aside from this, I have a crazy dream of owning a rescue animal farm someday in the future. I adore animals so much and I think it would be so amazing to be able to give them a good home and shower them with love and affection. Animals are so intelligent, loving, and often do not get the appreciation they so deserve.
14. Where can I find the products you use every day?
You can find many of my favourite kitchen gadgets, cookbooks, food products, and photography equipment in my Amazon store. Thanks for your support!
School & Business Questions
1. What did you go to school for?
I graduated with both an undergraduate honours degree and a graduate Master's degree in Social-Personality Psychology.
2. Why did you decide to start your own online bakery?
After pursuing graduate studies and working in the field, I realized that research did not fulfill me on so many levels. I didn't want to live my life being unhappy with my career, so I made the tough decision to quit my job and find something that would fulfill me. Creating delicious and healthy baked goods is one of my passions in life, so I decided to translate this into a business by opening up Glo Bakery. I have since closed Glo Bakery in 2011 to pursue my blog and cookbook full time, but it was a learning experience I will never forget. I'm still toying with the idea of opening the bakery at some point in the future. Next time, I would like to have the bars made and produced outside of my home so I could still pursue my blog and cookbook goals.
You can read all about my career series called 'A Year Can Change A Lot' on this page.
3. How did you start your own business?
This is one of my most frequently asked questions and it is also one of the most difficult to answer because it took me several months of random research to start up my bakery business.
The first thing I did was Incorporate Glo Bakery with the Federal Government. I also had to file a Nuans report which is a business name query. After incorporation, I called one of my town representatives and found out if they permitted in house food businesses. I took a Food Safety course with my local health department and I had a food inspector come in to inspect and approve my bakery space. This is done on a yearly basis. I also registered my business with the town by purchasing a yearly business license. Costs add up very quickly when running your own business, especially in the start up phase!
After I had my papers in order, I began the long process of recipe development, nutritional analysis, website development, and packaging/labeling testing.
It's a blur, really!
Weight & Eating Disorder Questions
1. I read that you suffered from an eating disorder. What did you suffer from and how did you recover?
I suffered from Anorexia and ED-NOS from the age of 11 until my early twenties. I restricted my calorie intake much too low for my activity level, I over-exercised, and I engaged in binge eating when my body couldn't handle the deprivation. If I could do it over, I would've treated my body so much better than I did and got help much earlier.
For many years, I did not think I had a problem, even though others around me did. It caused huge fights with family members all the time. My eating disorder was never really about the weight or food though; it was about asserting control during times when I felt like my life was out of control. The obsession with calorie restriction and exercise was merely a mask and a way to feel in control of my life. It took many years for me to realize that I had a problem and it took even longer for me to admit that I needed to recover and get help.
Recovery is an on-going process and I don't think it ever ends. One of the best things I did when entering recovery was seeing a counselor who specialized in ED's. My counselor helped me develop positive coping strategies to fight the negative thoughts that I had about myself. I really do not think I could have recovered had I not seen a professional, especially because the ED habits were ingrained in me for 10 years. It is really hard to recover on your own and I always recommend seeking out a professional to others in the same position.
Aside from seeing a counselor, I decided that I had to stop counting calories and weighing myself; both of which were completely toxic habits in my life for years. I would often let the number on the scale determine whether I had a good day or a bad day and I would not listen to my hunger cues, but to how many calories I 'allotted' for the day. It was a miserable way to live and I knew I had to stop.
But stopping was not easy. Many of you write me, frustrated, because you cannot stop counting calories or weighing yourself. The truth is, it took me a couple years to finally rid myself of both of these habits. It's not an overnight miracle. I figured that I counted calories for over 10 years and to expect that I could just instantly stop was not realistic. My advice is to start small. Don't count the calories in a small snack or drink, and gradually work your way up over time. I had many relapses with calorie counting, but as long as I was working toward my goal of recovery, I knew that eventually I would get there. Now, it doesn't even occur to me to count calories anymore! The habit was definitely broken. I feel so free and I'm much more in-tune with my hunger cues.
My last piece of advice is to surround yourself with positivity. Find other friends who have similar goals as you and be each other's support system. You need a good circle of influence. Focus on the great things about yourself, instead of what you don't have. Ultimately, the way you feel will guide you. When I was not treating myself good, I was unhappy all the time. Eventually I got sick of being unhappy and I did something about it. As I began to trust myself, I started to feel alive again.
I used to think that I was a product of my environment, but I now believe that I am in control of my happiness. Happiness did not come and find me. I created it…and I worked very hard for it.
See also, my 5 tips on beating the obsession.
2. Can you help me with a plan to lose weight or give me advice on my exercise regime or diet?
I am sorry, but I'm not qualified to help you with a diet or exercise regime.
3. How did you stop binge eating?
Please see my posts on Binge Eating here:
4. How much do you weigh?
I don't feel the need to weigh myself, but I can tell you that I am a Size Healthy. I prefer to go by how my clothes fit!
Food & Recipe Questions
1. What do you eat in a typical day/How many calories do you eat a day?
What I eat from day to day varies greatly with all the recipe testing I do, but you can get an idea of my typical meals by checking out my Breakfast, Lunch, and Dinner categories on my Recipes page. I typically start my day with 2 cups of water, followed by one of the following: a Green Monster or Vegan Overnight Oats and herbal tea. Lots of tea…always!
For lunch, I love eating leftovers and anything that is quick and easy. I rarely spend more than 5 minutes prepping my lunch because time is very short during the work day and I need all the natural photography light I can get. I might have leftover casserole or salad or open-faced veggie sandwiches with a protein like beans or veggie burger, along with fruit for dessert.
I typically have a couple snacks during the day as I can't go more than a few hours between my meals. I've always been a big snacker!
For dinner, I am a huge fan of 'one-pot' or 'one-dish' meals and we often eat simple, basic whole foods, seasoned with fresh herbs and spices. I especially love hot soup, curry, and chili in the winter and eat them at least once a week.
I do not count calories, but I would guess that I eat around 2,000 calories per day. I always eat when hungry and since I started doing this, I have 100% rid myself of binge eating. I now believe that most of my binges were due to severe calorie restriction.
2. Where can I find 'x' ingredient?
I buy my ingredients from five places: 1) Wholesale from Ontario Natural Food Co-op, 2) Bulk Barn, 3) Loblaws/Superstore (natural foods section, mostly), 4) Whole Foods and 5) Organic Garage in Oakville. Please see my Online Guide to Vegan Shopping post for online vegan-friendly stores around the world.
3. Do you buy mostly organic food?
I do believe that organic food is an investment in my health and the environment and I try to buy organic whenever my budget allows. I also rely on the Dirty Dozen list to guide my purchases. I've been eating organic produce for so long now I can actually taste the pesticides on non-organic produce! It's scary really. I also try to buy in bulk as much as possible. For example, I buy my oats, other grains, and nuts often by the 10 pound bag from ONFC. The price is much, much lower when buying in bulk. The freezer is your friend. I try to buy locally as much as possible and I purchase an organic CSA share in the summer. I chose to spend money on quality food and make cutbacks in other areas of my life. For example, I don't spend much money on entertainment or clothing, but I will drop cash for pure, delicious whole food any day.
4. Where do you buy your bulk food?
I purchase bulk food from Ontario Natural Food Co-op, Whole Foods Bulk Bins, and Bulk Barn.
5. What are your favourite meal recipes?
Check out my popular recipes page.
6. Where can I find delicious vegan desserts my whole family will love?
Check out my dessert recipes here.
7. I can't find this recipe of yours I am looking for, where can I find it?
If you cannot find a recipe you are looking for on my recipes page (try my new recipage for easy searching), you can try using the search bar on the right sidebar of the blog. Another quick way to locate a recipe is to simply search in Google 'Oh She Glows + [name of recipe you are looking for]'. It will bring the recipe up 92.384% of the time. Approximately.
8. What can I substitute for maple syrup, agave, brown rice syrup, etc? Do you use stevia?

These questions are tricky because it really depends on the recipe. Maple syrup and agave tend to be the same consistency, so I find them interchangeable, however keep in mind that agave is sweeter per tablespoon than maple syrup. As for a sub for brown rice syrup, if you eat honey you can sub honey in for brown rice syrup or if you don't eat honey check out this new Bee Free Honee product. I haven't tried it yet as I can't get it here in Canada, but I've heard great things about it. You can also try coconut nectar syrup as it has a similar consistency to brown rice syrup. For granulated sugar, I love to use organic Sucanat, organic coconut sugar, organic brown sugar, and organic cane sugar.
I do not use stevia in my diet or in my recipes, for a couple reasons: first, I really don't like the taste of stevia, and second, I just discovered that it gives me really bad headaches. I realized this because there is stevia in a protein powder I bought and I was getting all kinds of bad headaches. Well, I cut it out and my headaches have gone away. I just don't think my body likes it! I prefer to use unrefined sugar like coconut sugar which has a low Glycemic index and is all natural.
9. What is a 'flax' egg?
A flax egg is a mixture of 1 tablespoon of ground flax seed and 3 tablespoons of water. It is used in vegan baking to replace a traditional hen's egg. When mixed with water, ground flax gels up and the texture is almost identical to an egg. While the flax egg is a great binding agent in many recipes, it does not work with every recipe.
10. How has your eating evolved over the years?

I grew up eating a very traditional "meat and potatoes" diet as a child and teenager. My parents both worked full-time so quick and easy meals like Hamburger helper with a canned vegetable on the side were the norm. When I left for university, I experimented with a vegetarian diet for a while only to go back to eating animal products because I didn't have access to many vegan options. In mid-2009, I shifted my diet to plant-based after learning more about nutrition, the meat and dairy industry, and factory farming. I fell in love with creating delicious plant-based recipes and sharing them on this site. My goal is to show others that "vegan" isn't code word for weird, unappetizing food! No matter what your current diet is, I hope you'll be inspired to incorporate some of my recipes into your life.
11. What is a Green Monster?
A Green Monster is what I started calling my green smoothies back in 2009. Please see 'The Story of the Green Monster' and my Classic Green Monster recipe posts. You can also visit my Green Monster Website for more info and hundreds of reader recipes.
12. How often should I drink a Green Monster? What is your favourite recipe?
I can't tell you what amount is right for your diet, but I have a Green Monster a few times a week. It is important to get a variety of foods in the diet and I like to make sure I eat a variety of greens. My favourite 'go-to' recipe is The Classic Green Monster recipe. I recommend trying kale in your green monsters to change up from spinach. Spinach is high in Oxalic Acid which may hinder calcium absorption. You can also cook spinach to reduce the OA content (read more from Dr Weil here). I take a calcium/magnesium supplement (taken apart from a green smoothie) as extra insurance.
13. What vitamins do you take?
After trying tons of brands of vitamins over the years, here are the products I LOVE (click link for more info):
14. How do you resist all of your baked goods? What do you do with leftovers?
Wait, I'm supposed to resist them?! Well, I bake so much that I don't feel the urge to go crazy on them, but of course it does happen now and then! I have a major sweet tooth, but I do try to find a balance like anyone.  I always store leftovers in the freezer. Eric also takes many leftovers into work to share with coworkers or I give them to friends/family. Nothing goes to waste.
15. Where did you get your Glass Straw and the small colourful spoons? What about the cutlery that looks like sticks?
The glass straw is from Glass D'harma and the colourful spoons are from Crate and Barrel. They are called 'Appetizer Spoons'. The "stick-like" cutlery is from West Elm.
16. What brand of blender/food processor/mixer/juicer do you have?
For all of my loved kitchen appliances, please see my Amazon store for the complete product listing.
Running & Fitness Questions
1. How did you start running?
Please see this post on my running journey from 1 minute to 10 miles!
2. Where can I read about your race recaps?
Please see my Race page for all of my race recaps.
3. How did you injure your knee in 2012?
In the spring of 2012, I injured the inside of my right knee while lifting a heavy box of cookbooks during a move (oh the irony). The pain was very bad at first and of course I stopped exercise immediately, taking a whole month off any activity. Then the pain decreased slightly and often I would only feel it when walking or if I tried to run (ok, "only" is not the right word because I spend every day on my feet so it greatly impacted my life). I went to PT for it and had zero relief from pain and the PT had no idea what was wrong.  So finally, in the fall I had a MRI after meeting with a sports doctor in August. The MRI revealed a torn meniscus which is exactly what the doctor thought it was! I was upset (but not surprised), however so relieved to finally know what was going on inside of my knee! Not knowing, is much worse than knowing.
I have the option of getting surgery for my torn meniscus, but I do not meet with the surgeon for a consult until February 2013. My sports doctor has encouraged me to stay as active as I can. I've ramped up my leg and knee strength exercises to build the muscle that supports my knee. My pain has been so much less over the past couple months and I am finally back to speed walking on the treadmill and feeling pretty good, although the motion in the knee is still fairly limited (for example, if I crouch down and do a "crab walk" this causes a lot of pain). I have a consultation with an orthopedic surgeon in Feb 2013 about my torn meniscus and we will discuss my options and benefits/risks of surgery. He will take a look at my MRI scan images to assess my type/location of tear.
Aside form speed walking and yoga, I've been doing a ton of strength training. My husband and I are doing the 100 pushup challenge (I'm currently on week 5! Eric completed it successfully) and also the 200 sit up challenge (completed it, but Im restarting week 6, every week) to build muscle. I am feeling so strong. This injury has taught me to appreciate what my body CAN do and not focus on what it can't do. Running was such a big part of my life, but life always goes on. I never thought I'd be out of running for 8+ months in 2012 (and possibly for a long time), but that just goes to show you that you never know what life will bring. Roll with the punches. I have so much of my health to be thankful for, so I count my blessings each day and do what I can.
If I could do it all over again I would have met with the sports doctor much sooner than I did. I basically went through a crappy 7-8 months without any answers and a lot of frustration. I'll be sure to update this in Feb after I've met with the surgeon and I'll keep you posted on whether I go through with surgery or not. Thank you for your concern!
UPDATE: July 2013
After meeting with the orthopedic surgeon in Feb, we opted not to move forward with surgery. My pain from the torn meniscus has decreased steadily and he didn't feel like it was necessary to operate. Whew. I still experience twinges of pain in my knee, especially when I'm active, but it's not as bad as it was last year. My doc has encouraged me to remain active and build muscle, so that's what I've been doing! When you tear a meniscus, it's usually something you have to deal with for life (it never really goes back to how it was before), so that is hard to come to terms with, but I'm just trying to stay positive and do what I can to help the situation.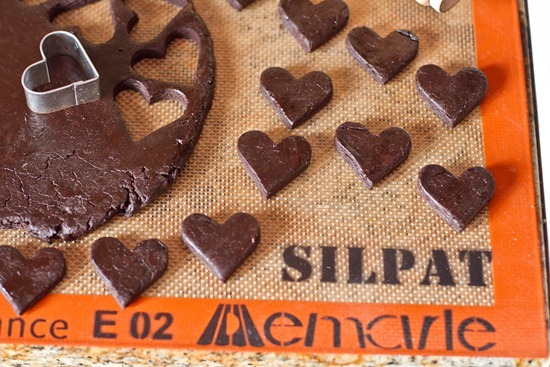 For my Disclaimer page, please see here. Also, check out my About page for even more info on 2008-present.
Thank you for reading!