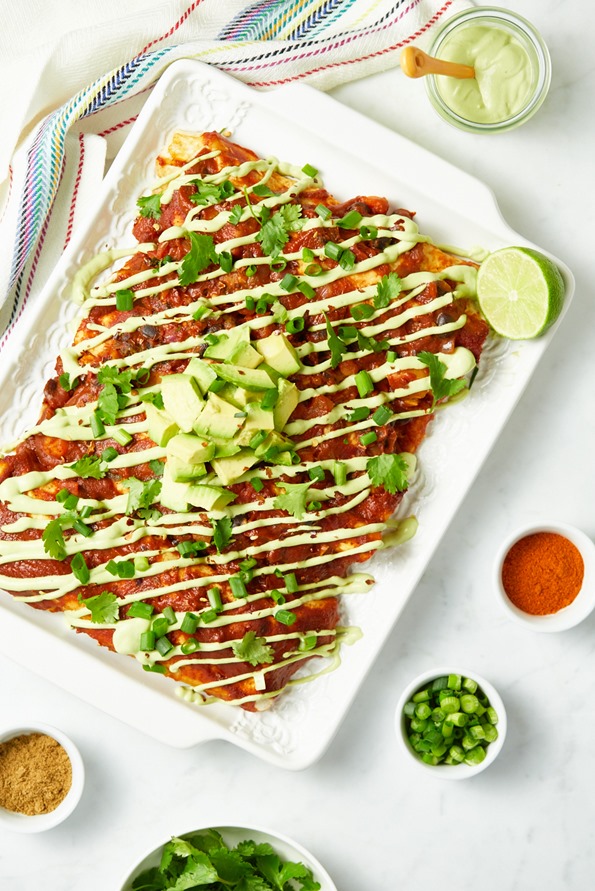 Before I get to this insanely delicious recipe, I want to let you know what I've been up to this month! Some of you have seen on Snapchat that I've been behind the lens each day for a very special photography project—which includes shooting more than 60 brand-new recipe photos! It's been pretty crazy around here and I haven't had a day off in ages, but it's really coming together beautifully. Eric even helped me create a dedicated photography space in our empty dining room and it's been nice to have a set area to shoot (why did it take me so long to do this?). We're gearing up to share this new project with you late winter, and I appreciate your patience as things will continue to be a bit slower around here as I complete the photography project this month. If you want to see all the behind-the-scenes action, follow along on Snapchat (username: angelaliddon).
I'm also happy to announce that we're gearing up to kick off a brand-new newsletter! It's going to be packed with all kinds of beautiful photos, recipes, life updates, tips/tricks, and sneak peeks/insider info (such as on the aforementioned project!). Since it has been so long since I sent out a newsletter (probably 1.5 to 2 years), we're starting fresh and asking you to sign up again. This is because we want to make sure our subscribers truly want to receive our newsletter; the goal is to connect with you in a meaningful way — not to spam unsuspecting inboxes! I'm all about quality over quantity. Once you've signed up you will get an email asking you to confirm your subscription, and you'll need to click the link to activate the fun. The first newsletter is expected to go out this month with a special Valentine's Day theme (va va voom!), so keep your eyes peeled! Sign up here:
[mc4wp_form id="73540"]
For those of you who have been asking if my next cookbook has a release date, I'm thrilled to tell you that it will release on September 6, 2016. Not too long to go now! You can now pre-order the book in Canada via Amazon.ca and Chapters/Indigo (many more retailers to come). We don't have a cover yet, but of course I will share the preview with you as soon as I can!
As you can see there are a lot of fun things coming up in 2016. More on all of this very soon…
This recipe is honestly one of my favourite entrees in a very long time and I'm so excited to share it with you. This is the recipe to make when you want to blow your friends and family away. Trust me on this one. It's a spin-off of my favourite vegan enchilada recipe from way back in 2011. Why the heck has it taken me so long to make another? Well, to be honest, I didn't think I could improve upon that recipe, but I was wrong…very wrong. This version is even more flavourful, satisfying, and robust thanks to the addition of smoky roasted red peppers, umami-rich sun-dried tomatoes, and my favourite homemade enchilada sauce. I top it all off with a decadent cashew cream that's flavored with cilantro, garlic, and lime. Yowza. This is winter comfort food at its best!

Let's get social! Follow Angela on Instagram @ohsheglows, Facebook, Twitter, Pinterest, Snapchat, and Google+