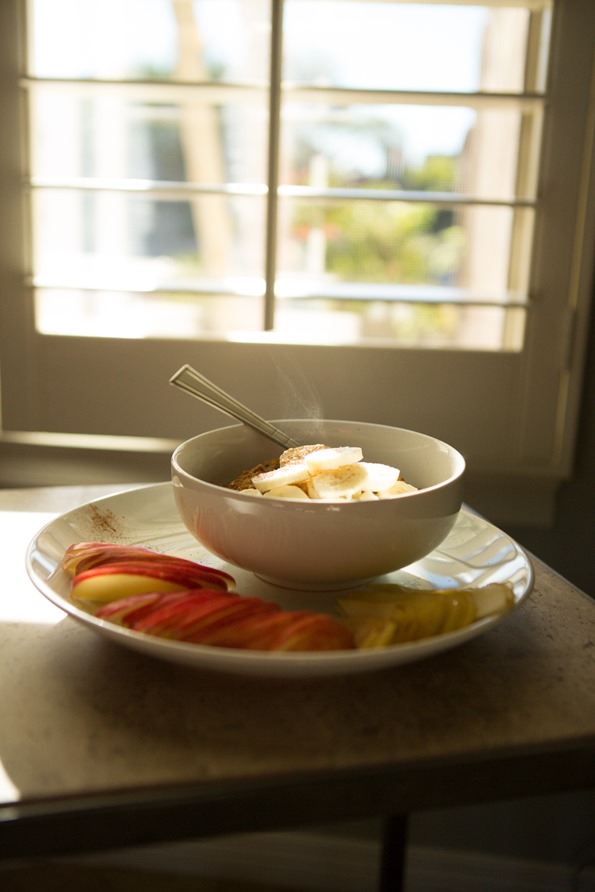 I'm starting to get a taste of what toddlerhood is all about, and it's humbling. Incredible in so many crazy ways, yet very, very humbling. Adriana yells more, squirms more, protests more, talks more, eats more, laughs more, and moves more by the day.*insert monkey covering eyes emoji* The baby stage is challenging in many ways, but an almost 14 month old with a strong will and a mouthful of about-to-pop teeth can be downright scary. I wouldn't change it for the world though (ok, maybe the teething); I know we'll look back on these days as some of the best.
Even though Adriana should win a gold medal in the food throwing/slingshotting olympics, she really does love to eat! I can always tell when she's about to throw food because she warns us with a, "no… no…" as she whips the food off the tray. Then she leans her head over the edge and peeks at the food on the floor while saying "no, no…no, no". It takes everything in me not to reinforce her hijinks because it's pretty darn cute, if not grey-hair inducing. It's usually a sign that she's finished, or at least ready for a different food.
Lately, I've been experimenting with different breakfast ideas that we can share together in the morning. She really took to this oatmeal bowl (which I like to call porridge because it reminds me of Goldilocks and the three bears!), so I decided to share it on here since I've been asked so many times for easy baby/toddler foods. I love to use oatmeal as a vehicle for so many add-ins; in this recipe, finely grated carrots and zucchini bulk up the oats with energizing vegetable power, and hemp hearts and chia seeds boost the healthy fats, protein, calcium, fibre, etc. It really is a great start to the day. I don't even measure it anymore, just throw in what I have on hand and thin as desired.
I was once told that a little one can need up to 30 exposures to a new food before they start to really take to it. Once I heard this, it relaxed me as I didn't expect her to go wild over a new food right away. I now see it as a learning process for all of us, and it can take time before a food clicks with her tastebuds. This porridge was similar; the first time I gave it to her she was a bit unsure of it (full disclosure: she spit it right out with a dramatic face!), but the second time I offered it she ate a bit more. Now, she just inhales it and gets so impatient if she has to wait for it to cool down! Funny how things can change. Even though every little one is different, it can be reassuring to hear that persistence sometimes pays off. I also try not to get discouraged by an "off" day of eating – some days, for whatever reason, she's just not into food compared to other days. I figure it all balances out in the end and try not to sweat it!
I've been making this breakfast every morning while we're away, so I snapped a few quick photos for this post. Hope you enjoy!

Let's get social! Follow Angela on Instagram @ohsheglows, Facebook, Twitter, Pinterest, Snapchat, and Google+