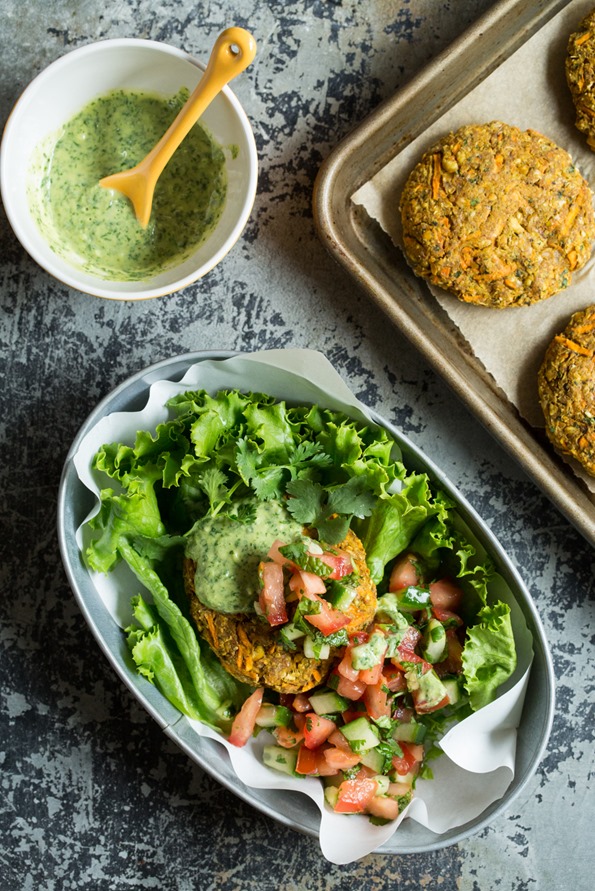 The original plan for today's post was to share this triple layer carrot cake. I was hoping for a birthday miracle – maybe just this once it would work on the first try? Yea right. Three trials later, I don't want anything to do with cake. (Let's be real, that probably won't last more than a day.) Vegan and gluten-free cake creation is not for the faint of heart, I tell you.
Enter Birthday Burgers. This might have to become a yearly tradition! I think I like this meal better than cake anyway. You've probably heard of those BB skin creams and potions that are everywhere these days. Well, I like to think of this as a BB meal. There's no sugar crash – just a boost of energy for hours, a kick in your step, a glow to the skin. Total BB meal. Nourish that skin from the inside out. Wrapped in curly lettuce and topped with a cilantro-lime-tahini sauce and homemade salsa, it's just about the most balancing meal I could've hoped for to kick off turning 31. It's going to be a great year.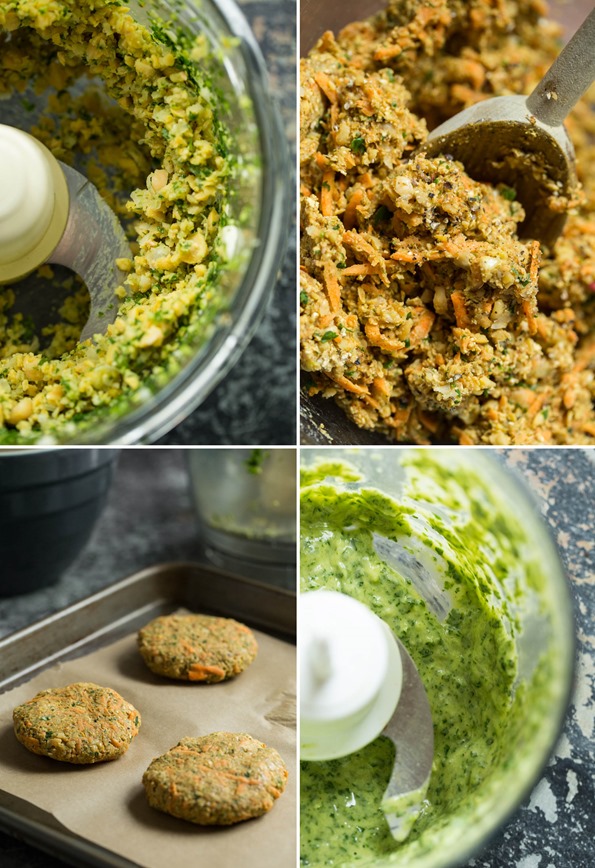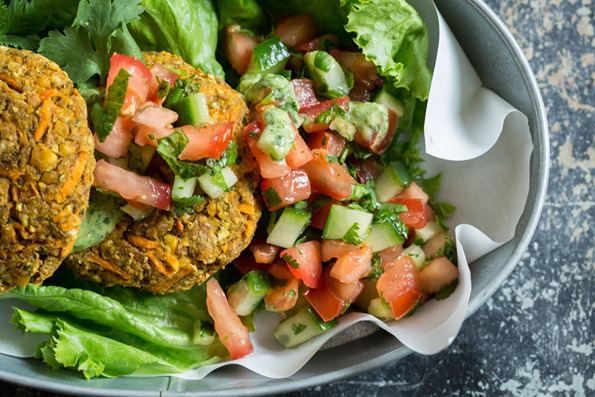 Don't forget – today is the last day to enter the #osgcookbook Vitamix Contest. Keep those pictures coming!
Let's get social! Follow Angela on Instagram @ohsheglows, Facebook, Twitter, Pinterest, Snapchat, and Google+