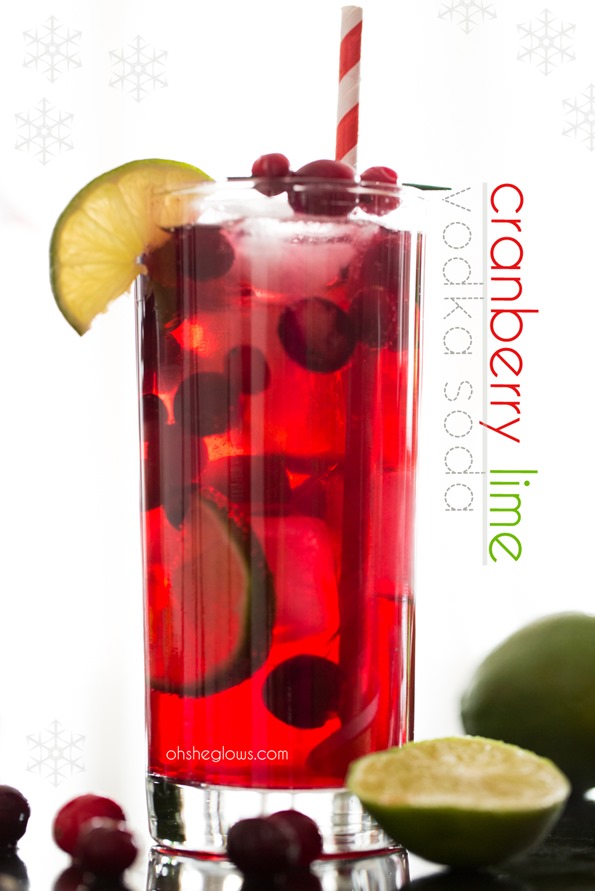 I've never been a big fan of cocktails due to how sweet most of them are made. The only thing worse than a hangover is an alcohol and sugar hangover, don't you think? I've had a few bad experiences in my younger years drinking those cheap, 2-litre bottles of sickly sweet coolers. The thought of drinking something so sugary now makes me a bit queasy. Since I've become more sensible in my years (or at least my mom says so), I now enjoy coming up with cocktail recipes that aren't loaded with sugar and other junk. My go-to drink is usually a vodka soda with lime and sometimes a splash of cranberry juice. Simple, yet flavourful. It just lights up a room!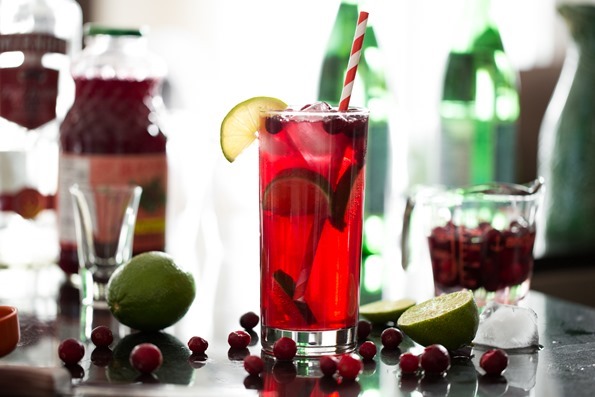 All without a lick of food dye. Best of all, it takes seconds to throw together. Thankfully, you don't have to make a simple syrup for this cocktail, so you can get back to the party and out of the kitchen. If you're like me and you usually leave the drinks to the last minute, you'll appreciate how easy this comes together without anyone being the wiser.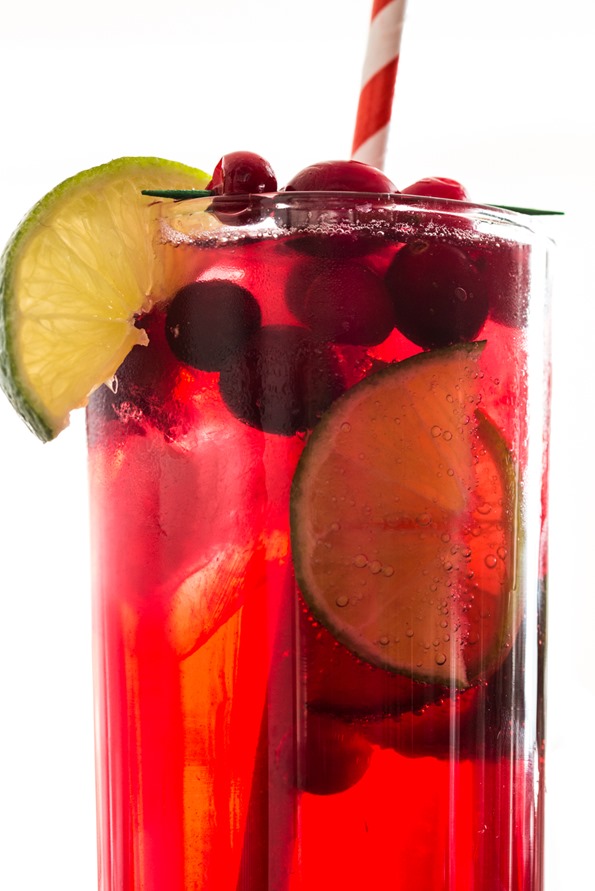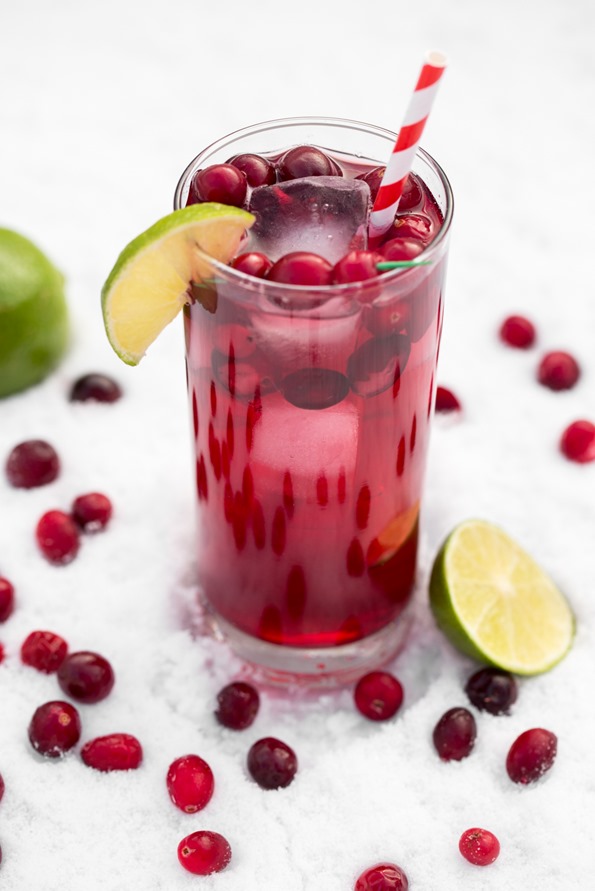 Our first snowfall of the season arrived just in time for my photo shoot earlier this week. What luck. Mind you, I almost bailed on the wet snow while desperately clutching my camera for dear life, but that serves me right for going on the deck in my slippers. I'll never learn.
Have a great weekend!
Let's get social! Follow Angela on Instagram @ohsheglows, Facebook, Twitter, Pinterest, Snapchat, and Google+