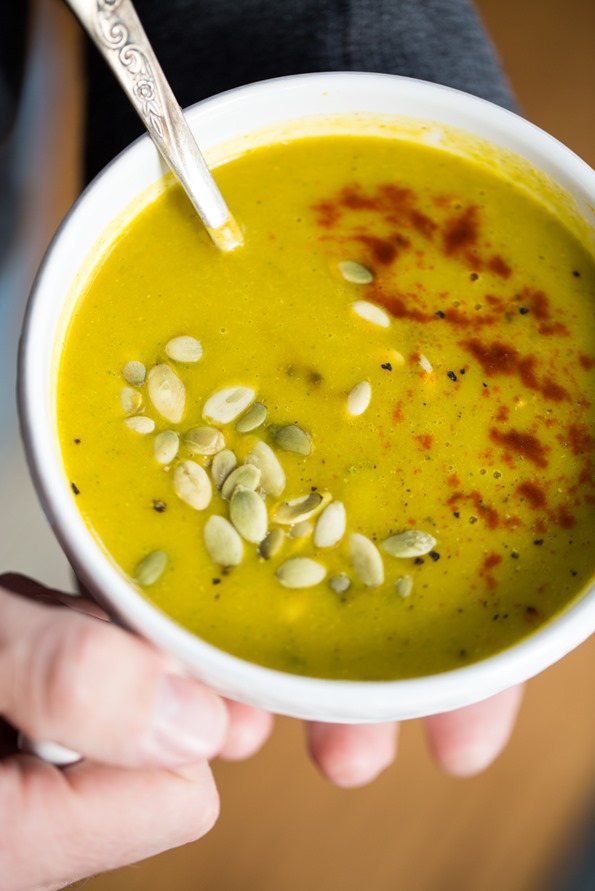 Grocery shopping while hungry – oh boy. It seems to happen all too often, despite my best intentions. Sometimes, simply being in the proximity of tasty looking food makes me hungry. Ok, make that always. Last week, Eric and I were picking up some groceries at Whole Foods around dinnertime. Shopping at Whole Foods before dinnertime is Trouble with a capital T. I'm out of control and totally irrational. The hubby made a beeline for the pizza and I contemplated buying food from the hot and cold bar. That is, until I spotted a row of glorious, vegan, made-from-scratch soups on the very top row of the cooler section. The angels started to sing!!!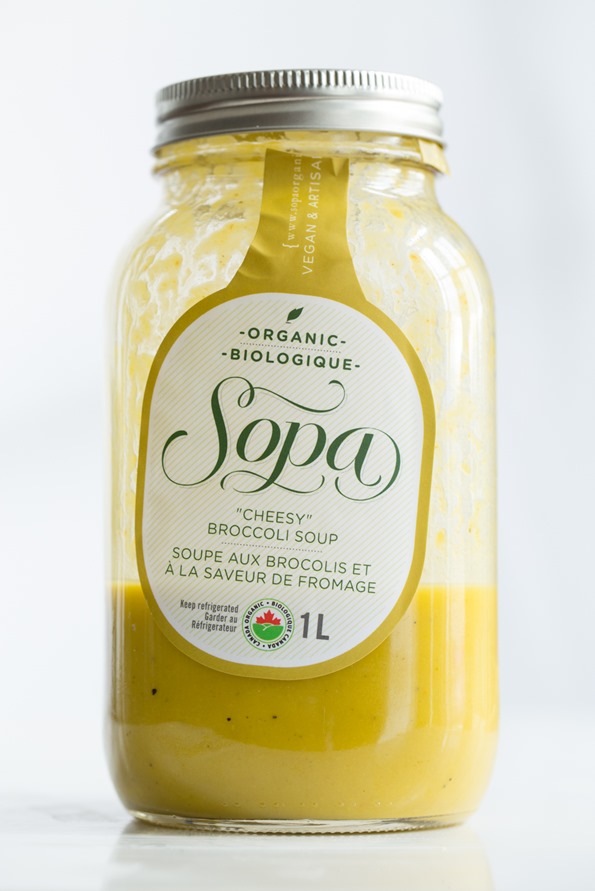 Moral of the story: ALWAYS look on the top or bottom row at Whole Foods! That's where the hidden gems are.
I was suddenly struck by an intense craving for broccoli and "cheese" soup. Funny how that happens! The jar was thrown into my cart so fast my head almost spun.
Needless to say, I polished off the jar by lunch the next day. SO GOOD. My new obsession was either going to make me broke feeding it, or I was going to try and make something similar in my own home. I bet you can take a wild guess what I did.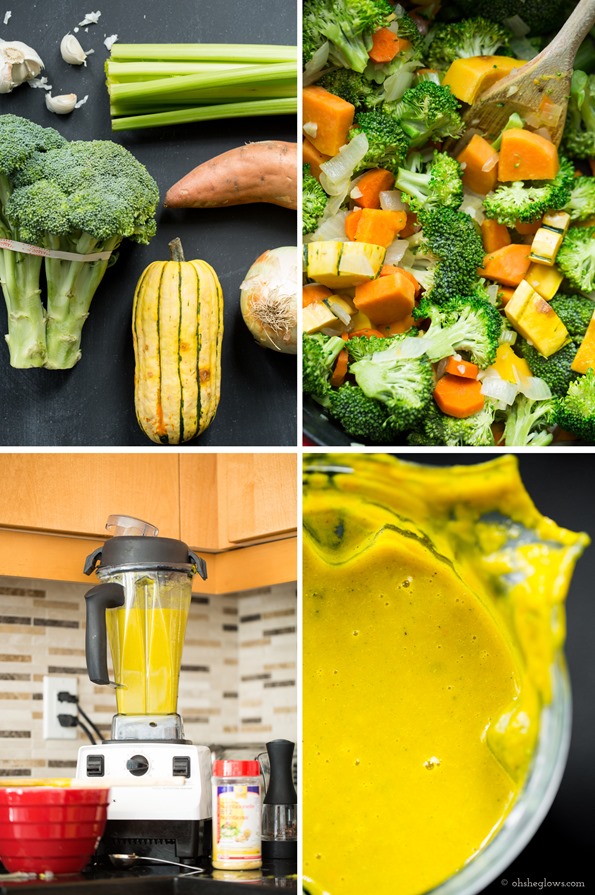 That's right. I got down and dirty in the kitchen. Recreating favourite store-bought foods is a true passion of mine. My version is a bit thicker than the original, but I'm not complaining. The original soup might be a bit stronger on the broccoli too, while mine probably has more squash and sweet potato. Either way, both are crazy good. It made a whopping 10 cups worth, which is so great for leftovers all week long!
Sure, there will be those times when I'm hangry in the grocery store and looking for something quick for dinner, but it's good to know that I can make something similar in my own kitchen should I feel motivated to do so! Ontario friends, if you come across Sopa Organica Soup line (here is a list of locations), I strongly urge you to give this soup a try! I can't wait to sample other kinds…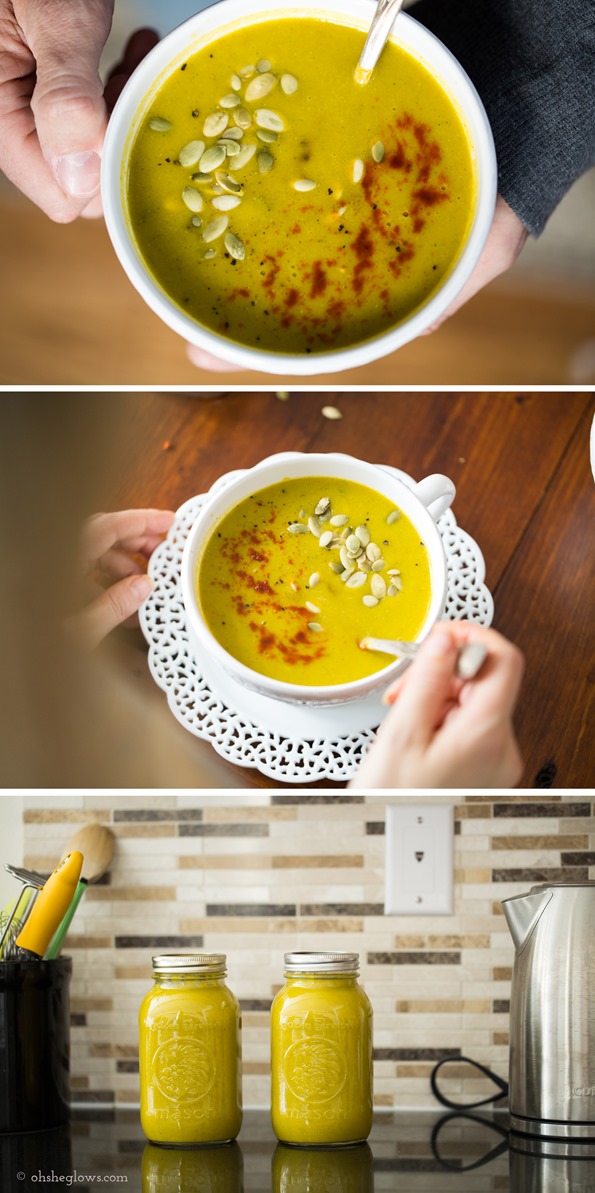 By the way, a huge thank you to everyone who made a donation to TEAM MOO in Farm Sanctuary's What Did U Do? campaign! We've raised over $1000 (and a total of $3341 on our team!) and I can't thank you enough for your generosity. This is going to help so many animals get the care they need. The campaign runs until October 2nd so you can donate at any time. To find out more, see yesterday's post.
xo

Let's get social! Follow Angela on Instagram @ohsheglows, Facebook, Twitter, Pinterest, Snapchat, and Google+