This 60-second recipe happened as a result of a major chocolate craving over the weekend. If PMS is good for one thing and one thing only it's for inspiring many of my favourite recipes. This weekend, I was craving this secret-ingredient chocolate pudding like a crazy woman, but I didn't have a couple of the ingredients on hand.
What's a crazy woman to do?
I decided to make the best of the ingredients I did have and make a spin-off of this recipe: an all-natural chocolate pudding sweetened only with banana and medjool dates. Dates and banana are popular sweeteners in many raw avocado pudding recipes so I thought I would finally try it out myself. Instead of making this a super rich pudding like my last one, I lightened it up and made it in the blender!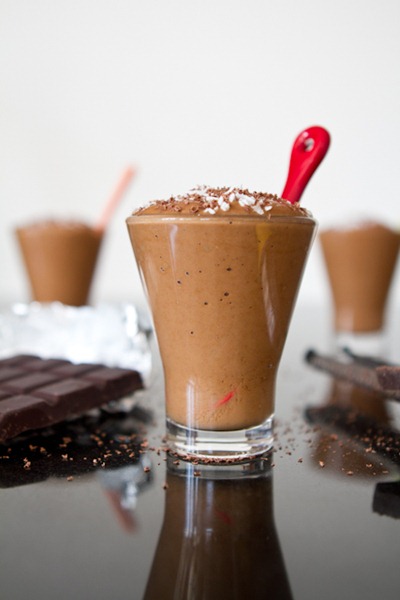 It did not disappoint.
This recipe is a hybrid of a luxurious chocolate smoothie and a decadent-but good-for-you chocolate pudding. Is it a p'moothie or a sudding? Thankfully I dropped those names from the title.
Technically, it can serve 2-4, but if you are like me, you might find yourself eating most of the batch on your own. I understand those days…I really do.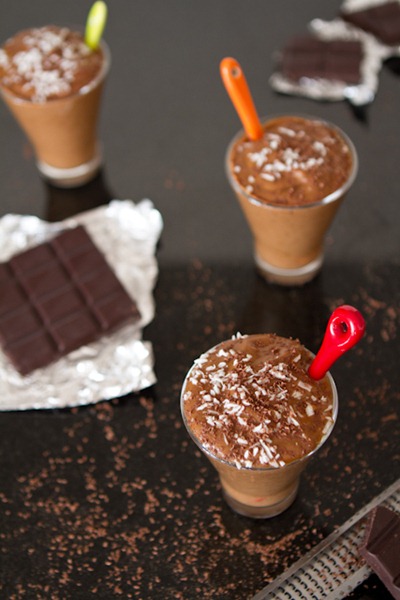 Shaved dark chocolate is a very good idea.
So is inhaling some pudding immediately after the photoshoot.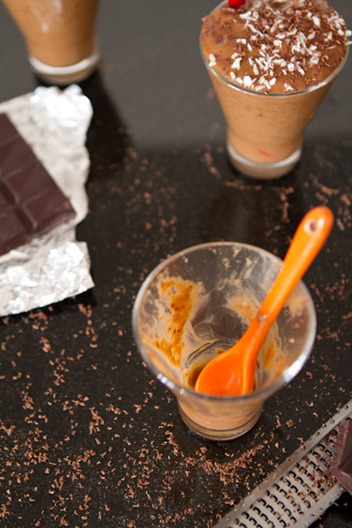 It's really a miracle I could wait that long.
Let's get social! Follow Angela on Instagram @ohsheglows, Facebook, Twitter, Pinterest, Snapchat, and Google+