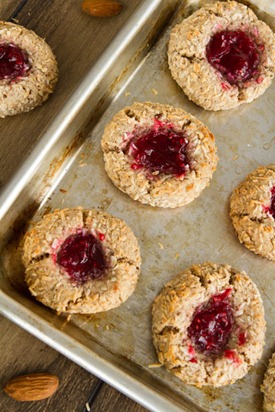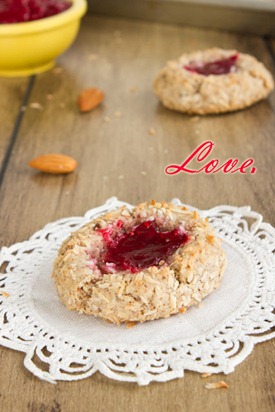 I've loved thumbprints ever since I was a kid. Any recipe that tells me to jam my thumb into cookie dough and fill it with actual jam is a winner in my books. Did you ever eat those packaged cookies with the cream and gooey strawberry filling? Not technically a thumbprint cookie I guess, but they sure did taste amazing. I don't even want to know how many sleeves of those cookies I ate growing up. I'm sure you'd still see a few clinging to my artery walls!
Today, I have a vegan and gluten-free version to add to my growing thumbprint recipe collection. This time, I set my heart on making a thumbprint with a lovely raspberry almond flavour using almonds, almond butter, almond extract, and raspberry jam as the feature ingredients. They turned out fantastic – lightly sweet, with a buttery almond flavour and pop of sweet raspberry goodness. If you are a fan of peanut butter and jam, you will love this "grown-up" version.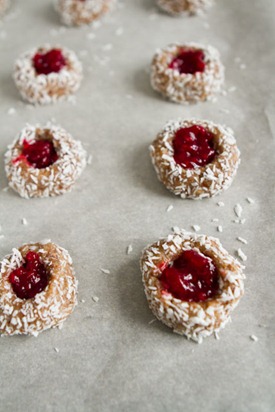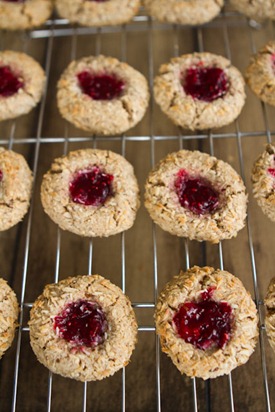 Served with a side of Gossip Girl on Monday night, it was the perfect balance of wholesome…and not so wholesome. Eric claims he isn't a fan of both thumbprints and Gossip Girl, but I found him devouring both. Never trust a person who says they don't like thumbprint cookies!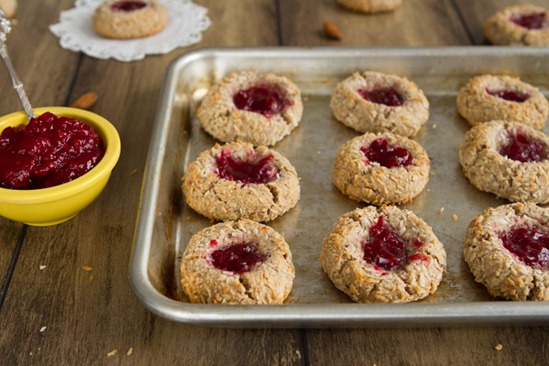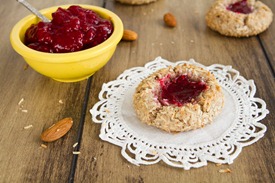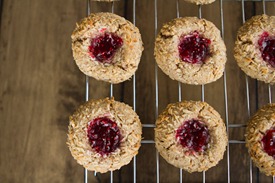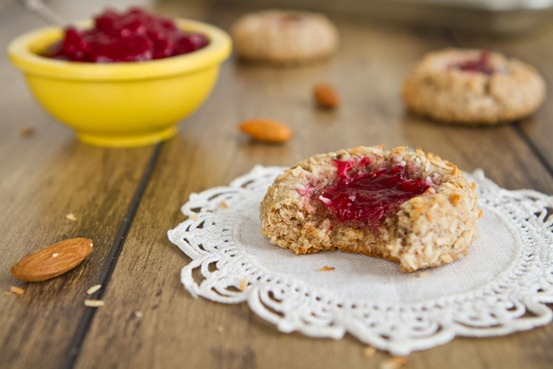 If you find yourself with some delicious in-season raspberries (or other berries!), you can try making your own raspberry puree or jam for the middle. I would probably just smash some with a fork and add a bit of sweetener to taste!
Let's get social! Follow Angela on Instagram @ohsheglows, Facebook, Twitter, Pinterest, Snapchat, and Google+