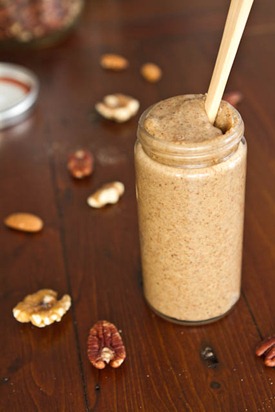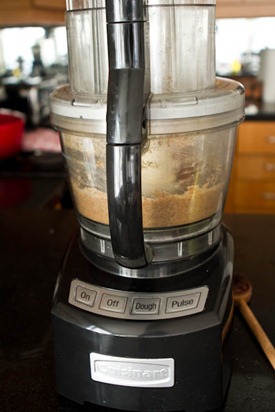 After dealing with a leaky (and often explosive) food processor for over a year, it was finally time to break down and hunt for a new one. Next to my blender the food processor is my second most used kitchen appliance, so I want one that does the job well. After asking for your input on my Facebook page and reading reviews, I decided to buy the Cuisinart 14-cup food processor. I heard mostly positive things about Cuisinart processors and figured it was worth a shot!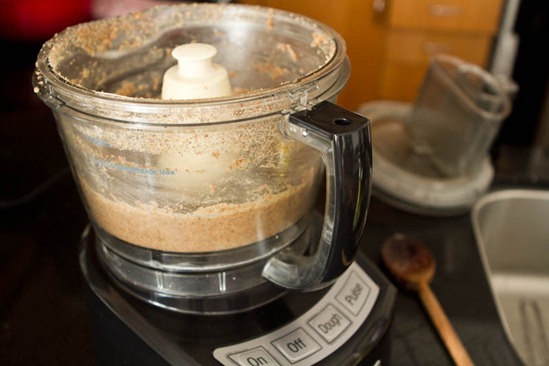 So far, it lives up to the hype! I've been using it for a couple months now and it works great. I also love the huge buttons on the front. It's straight-forward and easy to use which is always a good thing for those of us who are appliance challenged. [This is coming from the girl who broke a previous food processor on the very first try. I blame the bone-dry honey dates!] I am looking forward to trying out the dough setting too.
My only complaint is that crumbs get stuck in the lid and I haven't found an easy way to get them out. A butter knife seems to do the trick, but it's a bit annoying that I can't seem to take apart the lid. I read that others have this problem too, so hopefully Cuisinart remedies this in their next release.
Since my purchase, I've been making nut butter like nobody's business. What better way to break in a new processor and see what it's worth? This one today is a lovely "every day" nut butter just bursting with nutrition.
So far, the new Cuisinart is holding its own. I'll report back at the end of cookbook testing. It could be a long road…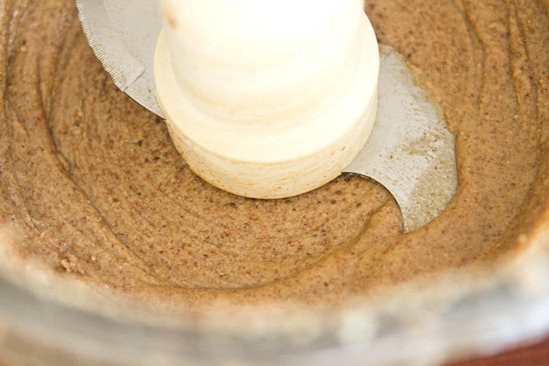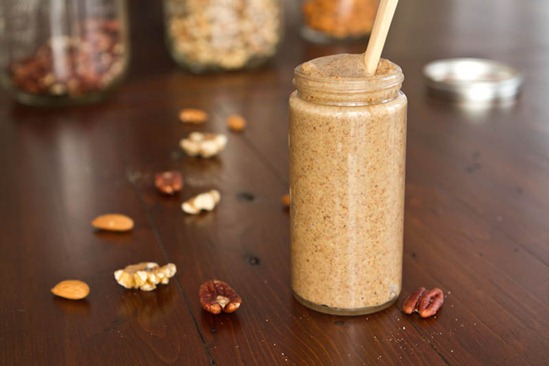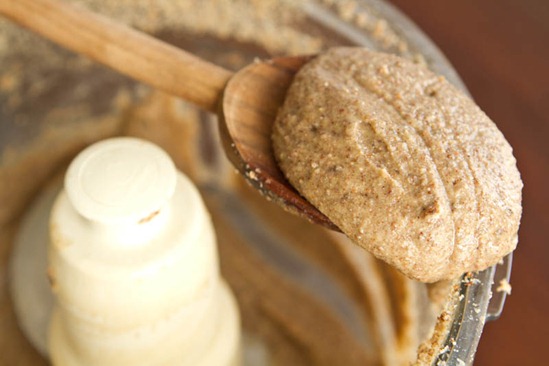 I don't say this often, but the best part of this recipe is the clean up!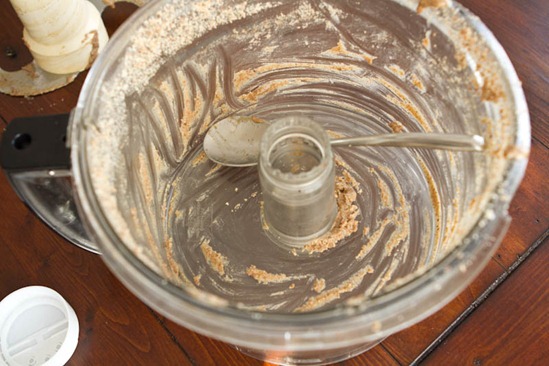 I'll be back this weekend with my new blog header and winner of the giveaway! Have a great Friday.
Let's get social! Follow Angela on Instagram @ohsheglows, Facebook, Twitter, Pinterest, Snapchat, and Google+