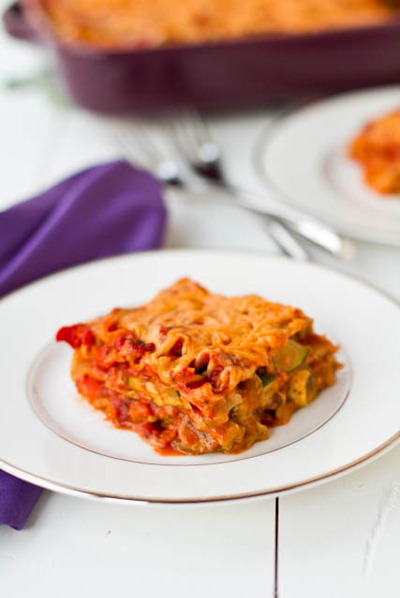 Are you feeling as well rested as I am today? I could seriously bounce off the walls right now and there isn't a lick of caffeine in my body. Man, the extra hour is the best…aside from that whole getting dark earlier thing. That really put a wrinkle in my lasagna dinner photography plans last night!
Want to know a secret?
I've never made lasagna before! Not even before I became a vegan. Back then, the best thing I cooked was popcorn in my popcorn maker and frozen dinners.
Anyways, I always loved eating lasagna, but assumed it was super difficult to make. Well, it turns out that it's not as bad as I imagined…like everything in life. (Thank you anxiety.) This lasagna was quite easy even for an experienced popcorn maker like myself. And if you're a multi-tasker in the kitchen like I am things move along even quicker.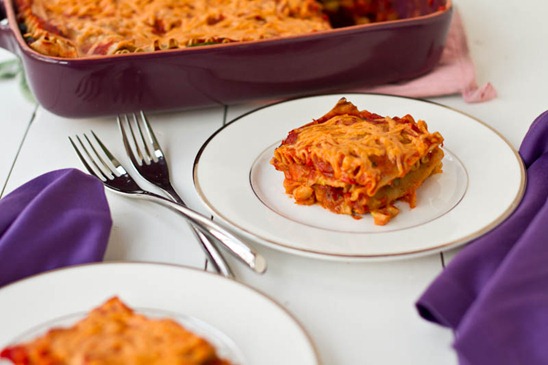 How do you make a vegan lasagna taste as good as its non-vegan counterpart?
Above all, it must have a creamy and cheese-like flavour. Most vegan lasagna recipes use a tofu-based "ricotta" cheese, but I wanted to try something different for my recipe. As a cheese replacer, I made a Lemon Basil Cashew Cheeze which I adapted from my Stuffed Portabella Pizza recipe. I absolutely loved it in this lasagna and it gave it a really luxurious creamy and cheesy flavour.
The first thing you do is make this cheeze spread in your food processor. I did this ahead of time and just kept it in a sealed container in the fridge until I was ready to make my lasagna.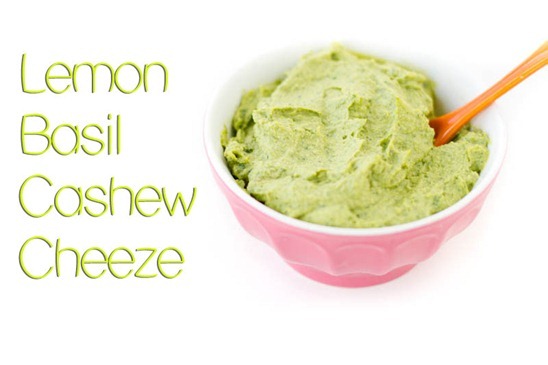 I also saved time by using bottled pasta sauce (1.5 bottles), but you can make homemade marinara sauce if you prefer!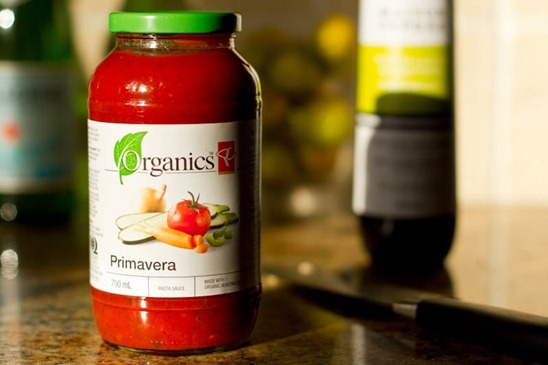 The next thing I did was sauté the vegetables. I chopped 1 sweet onion, 1 large red pepper, 2 small zucchini, 1 cup of cremini mushrooms, and minced 3 garlic cloves.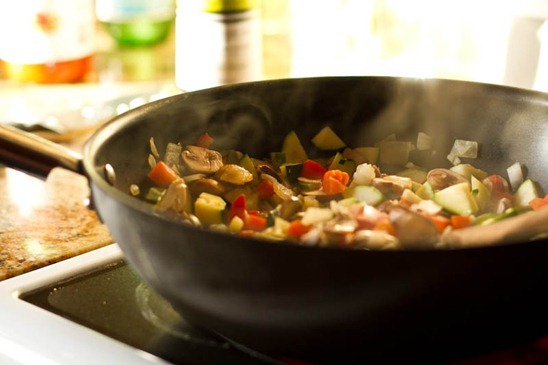 (I love the sunset light beaming into my kitchen at this time!)
While the vegetables are sautéing, you can boil your noodles. The best lasagna making tip that I can give you is to slightly undercook your lasagna noodles. I cooked mine for about 8 minutes and then quickly rinsed them with cold water. No one wants mushy noodles in a lasagna! I used Kamut noodles and they were very tasty.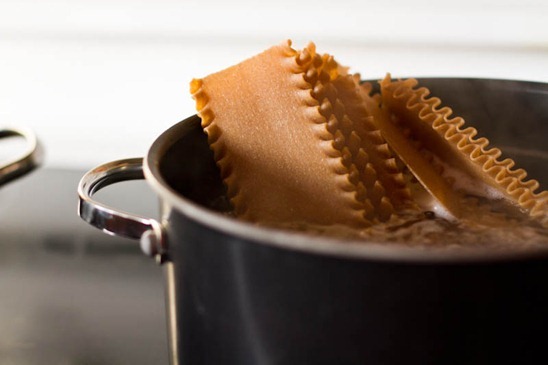 Once that is done, it's time to start layering your lasagna. I took step-by-step pictures to help guide you along the process. So yea…if you're not taking a bazillion photos it should move along even quicker!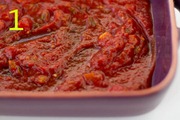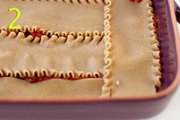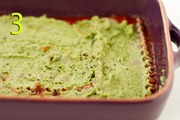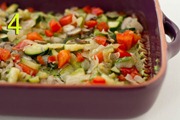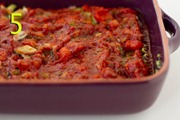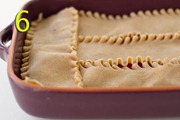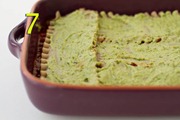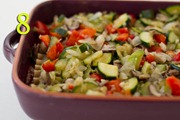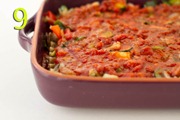 Tips:
I used about 1 cup of pasta sauce on the bottom of the casserole dish.
Use half of your basil cheeze for the 1st layer and the rest for the second layer. Ditto for the vegetables!
You can add as much or as little cheese on top as you prefer. I think I used about 1 cup?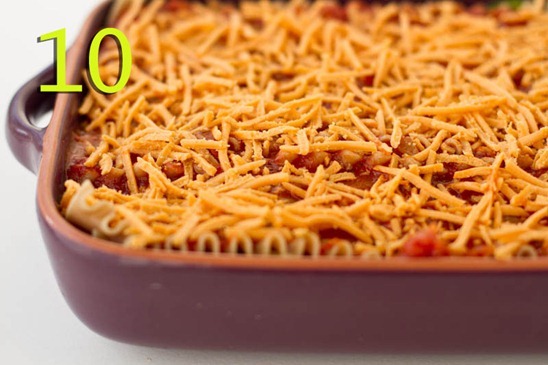 At this point you can wrap it up and put it in the fridge until you are ready to cook it, or you can bake it right away like I did.
After layering, bake in the oven, covered with tin foil, for 40-45 minutes at 400F and then remove the tinfoil and broil it over medium heat for about 4-5 minutes, watching closely.
That wasn't so bad, right?
We also have a ton of leftovers to enjoy for lunches all week long!
Would I change anything next time?
The only thing I would add next time is to crumble a couple of my favourite Amy's California burgers (pre-cooked?) onto a layer of the lasagna. I think that would give it a great "ground-beef" like texture. Otherwise, I wouldn't change a thing!
We both gobbled up two big pieces and Eric packed some for his lunch today. I'd say it was a success!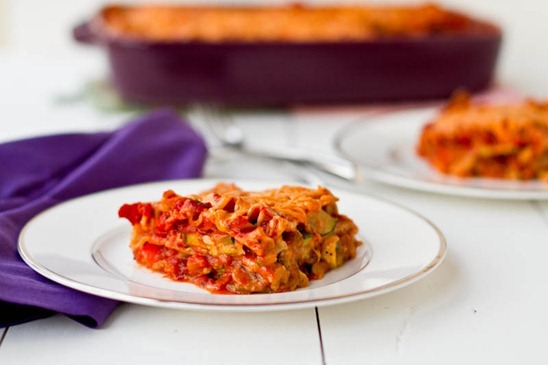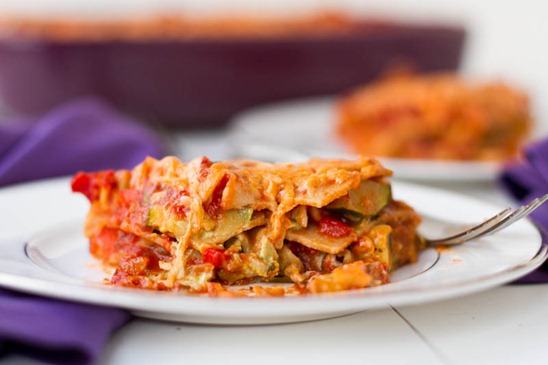 Drool.
Now, my mind is swirling with a seasonal lasagna recipe like pumpkin or squash lasagna. I think that would be really good!
Don't forget, today is the last day to enter my giveaway!
Let's get social! Follow Angela on Instagram @ohsheglows, Facebook, Twitter, Pinterest, Snapchat, and Google+