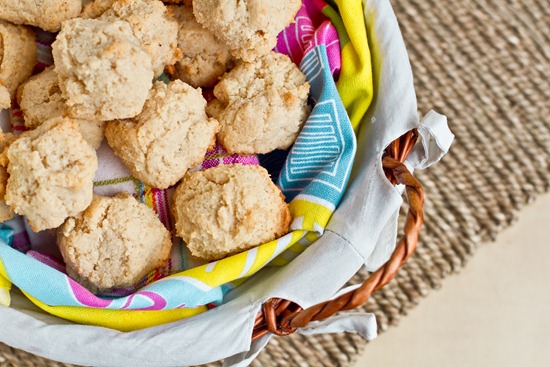 Thanks to everyone who participated in the Valentine's Day Recipe contest…I really wish that we could make all of your delicious looking recipes! Eric chose Healthy Hoggin's Detox Blonde Macaroon recipe submission as the final contest winner. Congrats! Please email me (angela [at] ohsheglows.com) to claim your Glo Bakery gift card. :)
Ever since I started making dark chocolate and chocolate peanut butter macaroons for the Farmer's Market last summer, Eric has been completely smitten over them. (This is coming from someone who isn't a big coconut fan too!) When he saw this recipe, he was desperate for me to make it…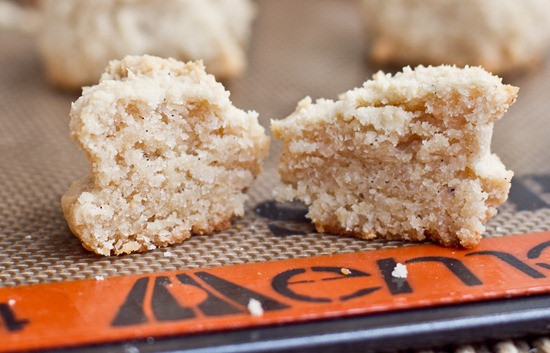 Detox Blonde Macaroons
Crisp on the outside and soft and gooey in the middle with an intense buttery, vanilla flavour. Absolutely perfect.
Lightly adapted from Healthy Hoggin.
Yield: ~22 macaroons.
Ingredients:
2 2/3 cups shredded unsweetened coconut (to make coconut butter)
2 (additional) cups shredded unsweetened coconut
3/4 cup pure maple syrup
1 vanilla bean
1 tsp. vanilla extract
1/2 tsp. pure almond extract
1/2 tsp. kosher salt
Directions:
1. Preheat the oven to 300F and line a baking sheet with a non-stick mat or parchment. In a food processor, process 2 and 2/3 cups of shredded coconut for about 5-8 minutes until coconut butter forms. You will have to keep scraping down the sides of the bowl. For a coconut butter how-to, see this post. Alternatively, you can use 1 cup of store bought coconut butter.
2. Once you have made the coconut butter, mix all ingredients together in a bowl.
3. Scoop about 1-2 tbsp of dough onto a baking sheet. You don't have to leave much room in between as they do not spread out. Bake for 25-28 minutes at 300F. I baked mine for 28 minutes and I used a Silpat, so if you do not use one, your baking time will likely be a few minutes less. Watch them closely after 22-23 minutes. The bottoms of my macaroons were golden in colour.
4. Allow the macaroons to sit for 25 minutes so they can firm up. If you do not do this, the macaroons will crumble, so this step is crucial! Store in the fridge for up to 5 days in a sealed container. makes about 22 macaroons.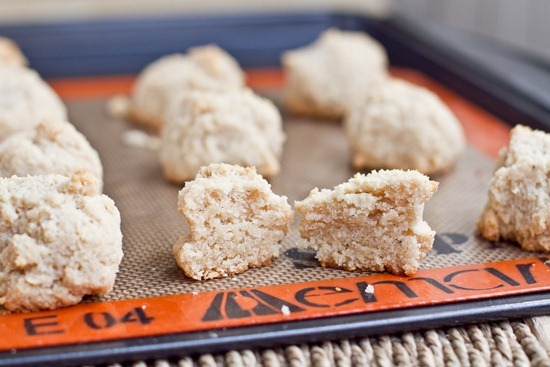 I made a few changes to the original recipe:
I used a vanilla bean for an intense vanilla flavour,
I increased the kosher salt to really make the sweetness pop,
I decreased the vanilla extract a bit.
The first thing I did was make the coconut butter in the food processor, by processing 2 and 2/3 cups of shredded coconut for about 5 minutes.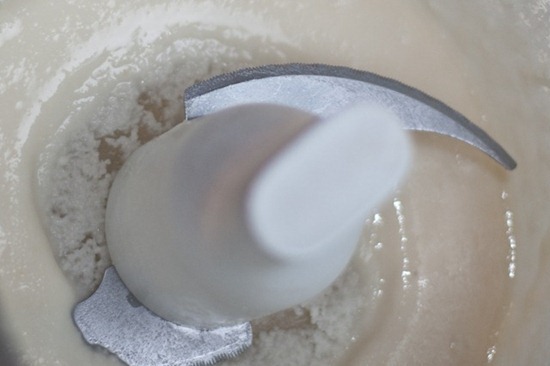 You can also use 1 cup of store-bought coconut butter (but it will be much more expensive).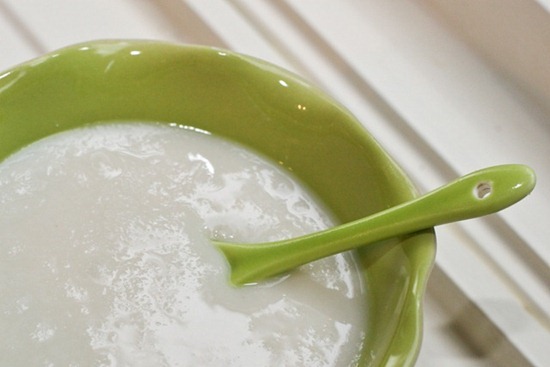 Gather your 6-7 ingredients and mix everything together in a large bowl.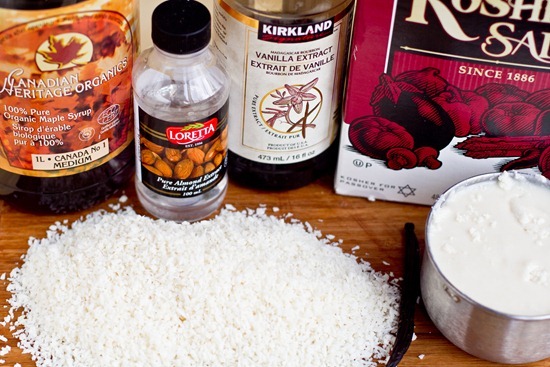 I decided to make a Vanilla Bean flavour, so I scraped a vanilla bean and added that into the batter. It was probably the best tasting batter I have ever tried. WOW. I seriously considered not baking the macaroons and just eating the batter for dessert!
But, alas, I had to complete my mission…
Spoon onto a baking sheet. I didn't care about making them raw, so I baked them at 300F in the oven. You can also make these in a dehydrator, but you will have to dehydrate them for 24-48 hours. I just couldn't wait that long!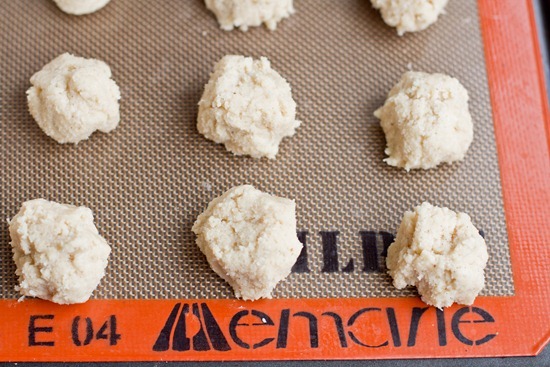 Bake for 25-28 minutes at 300F. Watch closely after 22-24 mins.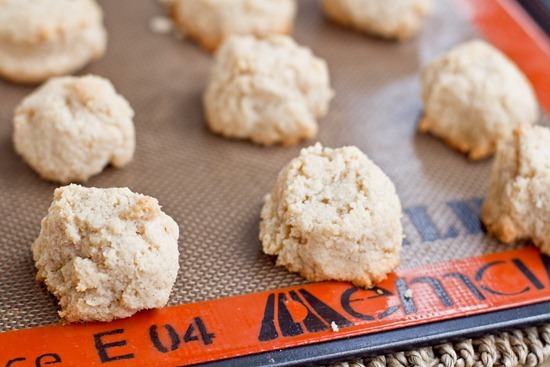 The macaroons will be really crumbly when you take them out of the oven so it is important not to touch them and allow to cool for at least 25 minutes.
Once they set, they will be nice and crisp on the outside and soft and gooey in the middle. They have a lovely toasted coconut flavour too. Just perfect!
I couldn't get over how easy they were to make.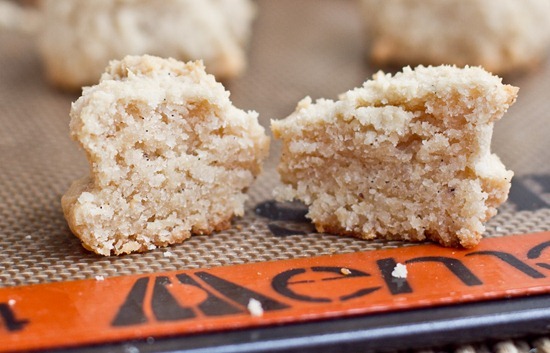 Eric said, 'They would go perfectly with a cup of tea.' and then he proceeded to eat about 5 of them…without tea ;)
Next time, I might bake them for a bit less time because I think I over baked them just slightly, but they were delicious none the less. I am already imagining all kinds of different flavour combos to make. I'm sure the recipe is very adaptable!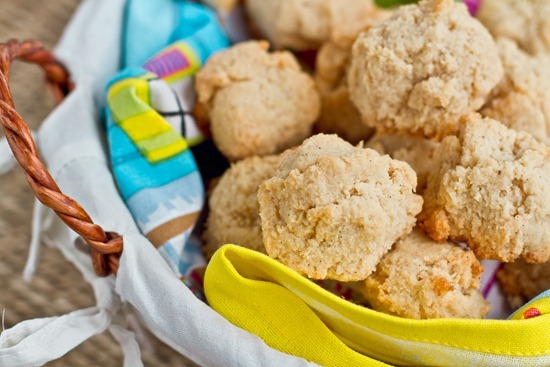 Are you a macaroon fan?
P.S.- Coming up this week on Oh She Glows…RENO WEEK ! Ahhhhhh…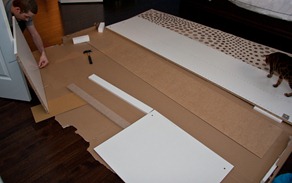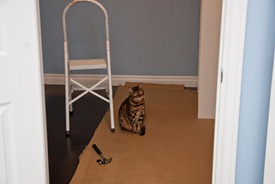 We are renovating our dining room (below) and also installing an Ikea wardrobe in our bedroom closet. I will be documenting it all through thick and thin.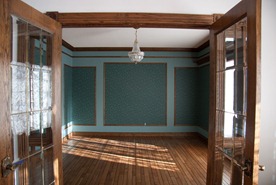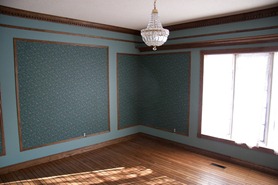 Sketchie is very concerned…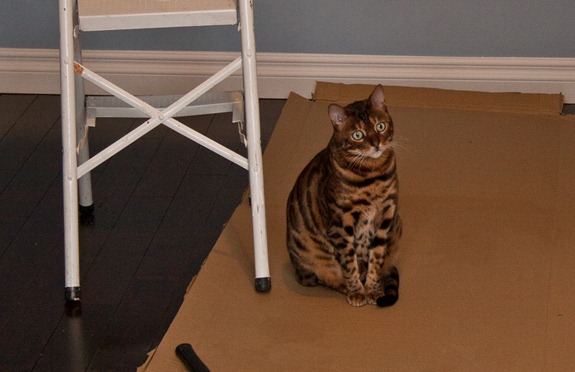 We have already managed to mess up the Ikea wardrobe instructions, so I think we are on the right track! (We currently look like the top left picture….I wish I was joking…)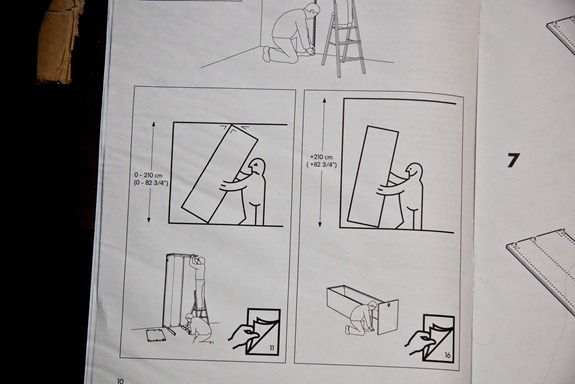 P.P.S.- Thanks for your votes!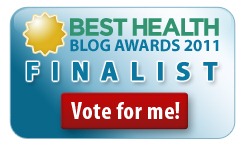 Let's get social! Follow Angela on Instagram (@ohsheglows + @theglowspot), Facebook, Twitter, Pinterest, Snapchat, and Google+