Hello friends!
My revived Salt & Vinegar obsession lives on! I am so excited to tell you about this next recipe tonight. Unfortunately, it is not a clue for my overseas trip in September (didn't have time to make it), but it is a great recipe regardless.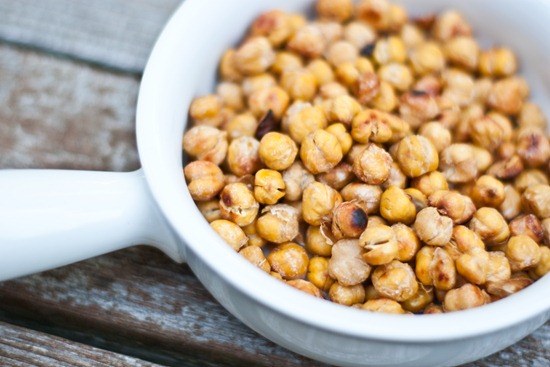 Easy Salt & Vinegar Roasted Chickpeas
Adapted from Homemade Salt & vinegar Chips and Green Beans.
Ingredients:
2 cups canned chickpeas*
3-4 cups white vinegar
1 tsp Coarse sea salt
2 tsp extra virgin olive oil
Directions: Line a baking sheet with tin foil or parchment paper. Take chickpeas and vinegar and place in a medium sized pot. Add a dash of sea salt. Bring to a boil and then remove from heat. Let sit in pot for 30 minutes. Preheat oven to 400F (reduced from 425F). Carefully drain chickpeas. Place on lined baking sheet and drizzle with olive oil and sea salt. Massage with fingers until fully coated. Roast for 30-40 minutes, stirring once half way through. Keep a careful eye on them after 25 minutes of cooking to ensure they don't burn. The goal here is crispy and golden chickpeas, not black…lol. Enjoy as a high protein snack or as a side to a lunch or dinner.
*Note: I assume you could also use dry chickpeas and cook them in vinegar from scratch. Also note: When I brought the cooked chickpeas to a boil, some of the peas split open and some of the skins came off. Not to worry if this happens-it will turn out regardless!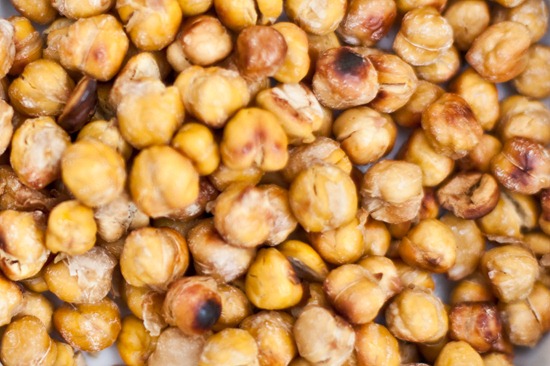 I loved these! The salt & vinegar taste was amazing and really came through.
\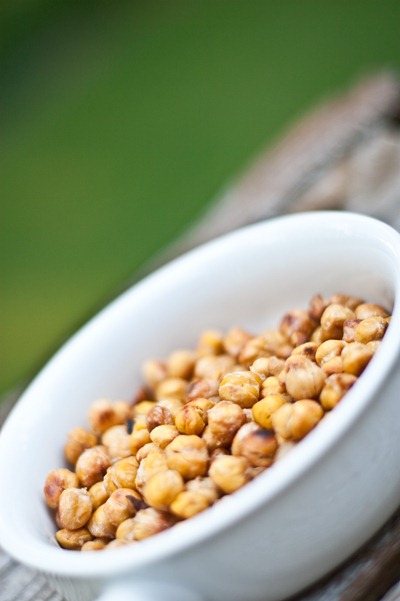 Crunchy, crispy. Divine.
High in protein to boot!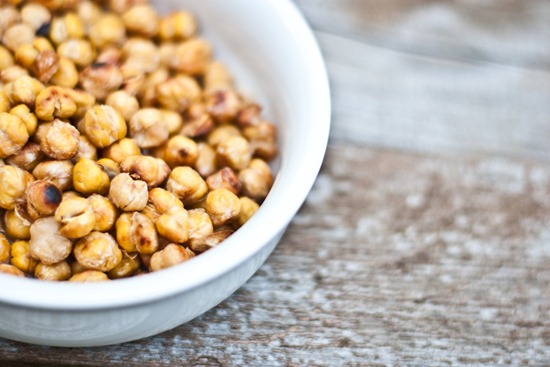 In the OSG recipe vault!
I had the S & V chickpeas along with some BBQ'd veggies…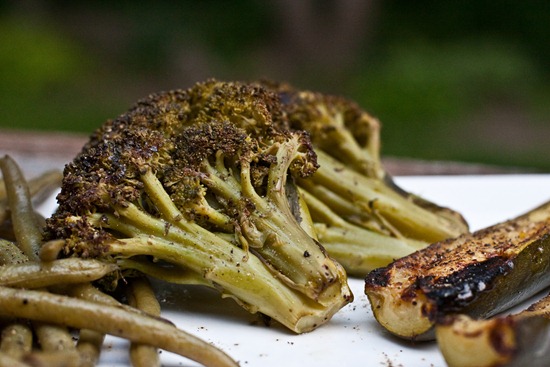 So much green! Eric used his olive oil + S & P + wrap in tin foil BBQ trick again.
Food baby ensued. ;)
Operation Beautiful Book Release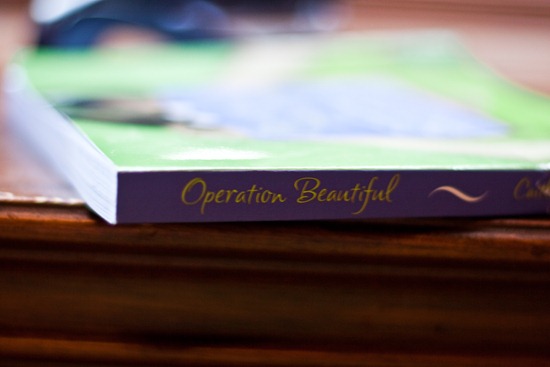 Caitlin's long-awaited Operation Beautiful book is officially released today in stores! Caitlin will also be on The Today Show this Thursday at 8:30am. Be sure to tune in if you can.

This Friday, I will be the last stop on Caitlin's Virtual Book Tour.
I will be talking about a body-image topic that is very near and dear to my heart: Happy Weights. How do we come to terms with where our bodies are happiest? How do we know when we are there? How do we learn to love our body the way it was meant to be? How do we stop fighting against our Happy Weight? I have LOTS to say about this topic!
I will be talking about all of these questions on Friday, so stay tuned for a fun discussion and book giveaway!
I have more work to take care of tonight. I'm hoping to end the evening with our favourite new show- Lie To Me! Eric and I are HOOKED. We are only 3 episodes from being caught up to this current season. It is basically my ideal show- psychology research + gripping plots + great cast. We can't get enough! It gets better with each episode.
Oh, I just realized I forgot to give you a clue for where I am going in September…
Au revoir, chick P!